Harsh weather conditions can be very hard on your skin. Therefore, while traveling in winter, it's essential to pack below toiletries protecting your skin. You shouldn't have to worry about damaging your skin while skiing or playing in the snow.
We all feel the shock of stepping out of the door and into cold weather. However, we often forget what affect this weather may have on our skin. If you want to look like your best self in all of your holiday photos, these products are essential!
During winter, the skin tends to lose a lot of water, leaving it dehydrated. To keep your skin hydrated and your hair shiny and protected from harsh skin pack below toiletries.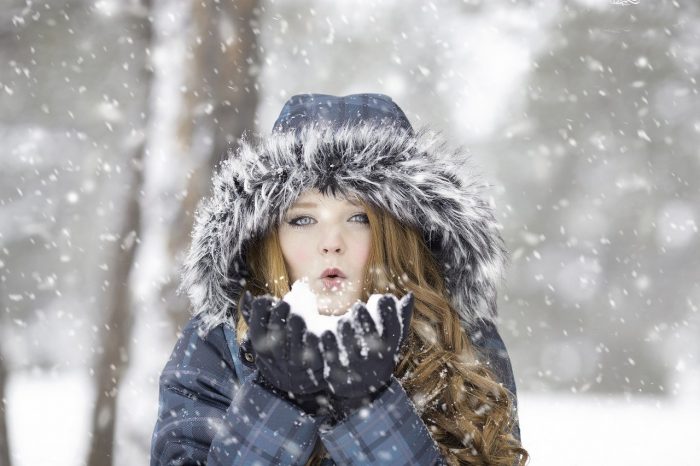 Travel-Sized Oil
Pack liquid oils such as argan, tea-tree oil, or Jojoba, which work effectively for both dry and oily skin. They are also perfect for both men and women. Argan oil, for instance, works well in taming frizz and soothing itchy skin. Men can also apply the oil to calm a beard razor burn. Ensure to pack all oils in a plastic bag in case they leak.
Petroleum Jelly
It is a must-pack toiletry while you are on the road. Petroleum jelly comes in different sizes and types, thus pack the one that has enough for your travel based on the duration of your trip. Ensure to apply it in the morning and at night, especially if you have cracked, dry skin. It also works well for your lips. Just a tiny bit works well for your hands, elbows, and fizzy hair.
Face Cream
Face cream is specifically designed to moisturize your face, unlike applying body cream to the face. If you have sensitive skin, ensure to pack some to protect your skin from windburn. Further, people who don't apply makeup should go for the face cream to brighten their skin.
Natural Makeup
Don't forget to pack your regular makeup regimen even though you won't be sitting at the beach. Natural makeup with SPF, such as Tarte's Amazonian Clay BB cream, serves your skin well. A tiny bit goes a long way, and it's in packable size.
Saline Solutions
In winter, travelers tend to develop dry eyes and nasal issues. Saline based toiletries such as eye drops and nasal spray can help you avoid such travel problems in chilly destinations. 
A Post-Shower Moisturizer
Hot showers mostly strip your skin of oils, leaving it dehydrated and prone to damage. You can restore lost oils with natural unscented moisturizer to prevent dry and sensitive skin. Aveeno Daily Moisturizing lotion is recommendable as it serves best as a post-shower moisturizer for your skin. It also comes in packable sizes.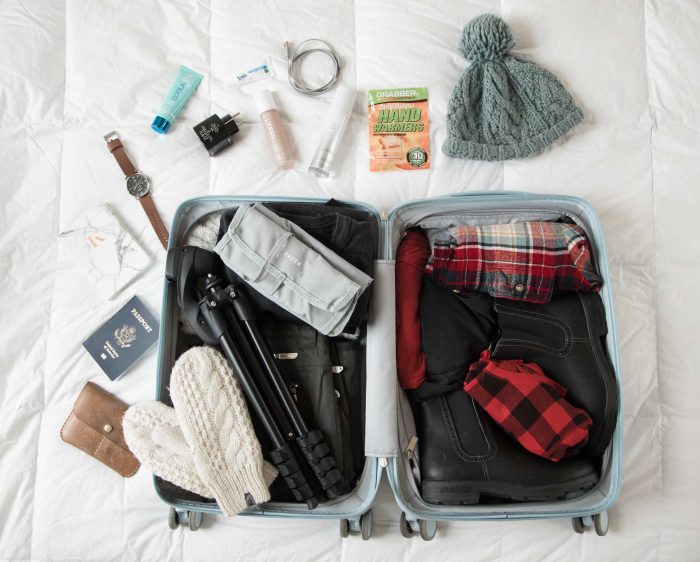 Warm Accessories
Most toiletries won't do you any good if you are not protecting yourself with the right wear. Pack a hat, cozy gloves, and scarf to protect yourself from harsh winds and avoid skin damage. Ensure you also cover your full body with the right clothes for severe weather. Socks, legwarmers, and cozy boots are also recommended.
Bottom Line
Some companies have also introduced cold weather toiletries kit for your skin, hands, and toes to protect them from harsh cold weather. They include chapstick or moisturizing lip balm, lotion, and hand and toe warmers. However, it is important to understand whether your skin is dry, oily, or sensitive before purchasing any toiletries.