Do you have information and ideas that you feel the world should know about? Are you looking to inspire people through your voice?  The truth is, creating a blog is one of the best ways to inspire people and also spread some positive vibes.
A blog is a kind of website that focuses on written content called blog posts. The good news is, you can blog about anything, ranging from personal life to finances to traveling and food, or anything else you feel passionate about.
Forget about the naysayers who think blogging is an unreachable goal. We are going to show you a simple step-by-step guide on how to start a blog. With just a few computer skills, we will show you how easy creating a blog is.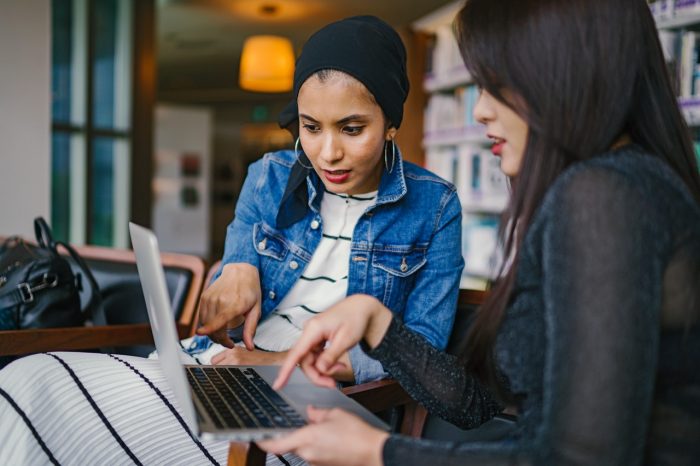 Choose A Blog Name
Before choosing a name, you will first need to come up with a topic. If you are still not sure what to blog about, consider your hobbies and interests. Do you love to cook or are you interested in fashion, travel, or sports?
Do you have any life experiences that you think can inspire people out there? It can be as simple as sharing tips on how to be a preacher's wife. Think about things you have gone through and how they can help other people.
Thinking of a blog name is quite easy as long as you have figured out the topics you are going to cover. You can even consider starting a personal blog, which only focuses on you.
In this case, you will write things to do with your routine and the activities that you engage in. Always remember that a good blog name should be descriptive and eye-catching.
Get Your Blog Online
After picking a name, the next thing is to get your blog online. To do this, you will need two things, that is a blog host and blogging software. The beauty with these is that they come as a package.
To break it down, a blog host stores all your files and delivers them whenever someone types in your blog name. You will also need software. In this case, we recommend WordPress since it's the most commonly used software.
Customizing Your Blog
To begin, you will head to Bluehost.com, click on login, at the top right corner. Remember to sign up first before you do this. After logging in, you will then be taken to your BlueHost Portal.
Click on "Log in to WordPress," and you will automatically be logged in to your blog. After logging in, you can make whatever changes you want. Perhaps there is a certain way you want your blog to look like; all this can be done with just a few clicks.
If you would like to change your theme, you will click on the "Appearance' tab, which is found on the left menu bar on your blog. However, this might be different with other hosts, but if you are using BlueHost, just follow the above tips.
Writing Blog Posts And Publishing Them
After setting up your blog, now is the time to focus on the real task at hand, which is blogging. You will then head to the left menu bar and then click on "posts." You will find a new post, however, ignore that as it is a default post on every new blog.
If you would like to delete it, click "Trash" right under the post. Click on "Post," then "New Post," type in your title in the top box, and begin writing in the lower box.
If you want to add an image, click on "Add Image," then click "Upload" to upload the image from your computer. There are options for adjusting the picture size in the pop-up screen. After that, click "Insert into Post" and the image will appear in the content box.
When you are finished creating your blog post, you will want to make sure that you publish your article so that it goes live for your audience. 
Promoting Your Blog
Building a well-designed blog and writing top-notch content is the first step to success. However, to generate traffic and get more readers, you will need to promote your blog. There are several tips, such as using SEO strategies that can help you bring in more traffic.
How To Make Money From Your Blog
After designing your blog, creating excellent blog content, making money becomes quite easy. Blogs are one of the lucrative ways people can make money. However, this doesn't happen overnight.
Some blogs take up to six months or even a year to start earning a steady income. It takes dedication and hard work, but once you build an audience, you can then go ahead and monetize your blog. Now, the internet has so many tips on how to do that.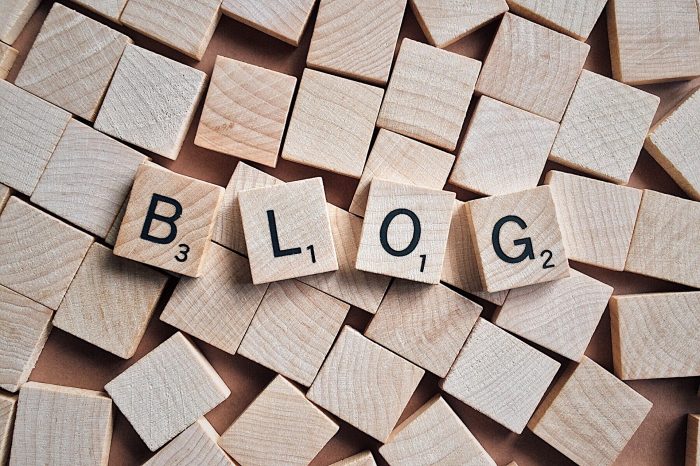 Bottom Line
Creating a blog is one of the best ways to get your voice heard and even better earn passive income in the comfort of your home. So if you feel there is something that you think the world should know about, why not start a blog today?