More and more ladies have given up intimate parties for a full-fledged Send Off Adventure for their dearest Bride-To-Be. Do you find yourself having to plan one really soon? If so, it's best to be prepared with a list of bachelorette party destination ideas for a memorable experience your Bride-To-Be will surely thank you for.
We've rounded up some amazing destination choices for every type of Bachelorette to help you get started.
For the Jet Setter: Puerto Rico
Looking for an exotic locale without technically leaving the country? Put Puerto Rico at the top of the list of your bachelorette party destination ideas. Stunning beaches, tropical weather, and luxury resorts are just a few of the things this destination has to offer.
Get some R&R at a resort, soak up San Juan's nightlife with bottle service at Club Brava, or learn to salsa dance alongside a live band at Nuyorican Cafe. Pro tip: let a local lead the way.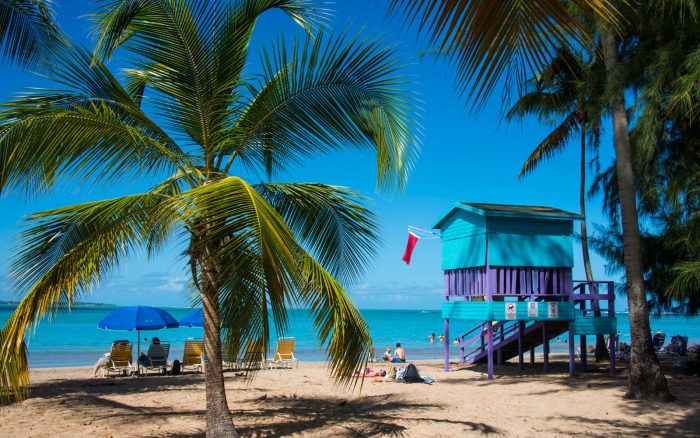 For the Sex and the City Devotee: New York City
The Big Apple is the quintessential bachelorette party destination. No matter which borough you choose to celebrate in, your itinerary won't be lacking.
There's boutique shopping with a side of cronuts in Soho, rooftop cocktails at The Standard in the Meatpacking District, and craft beer and pizza at Roberta's in Brooklyn. The possibilities are truly endless.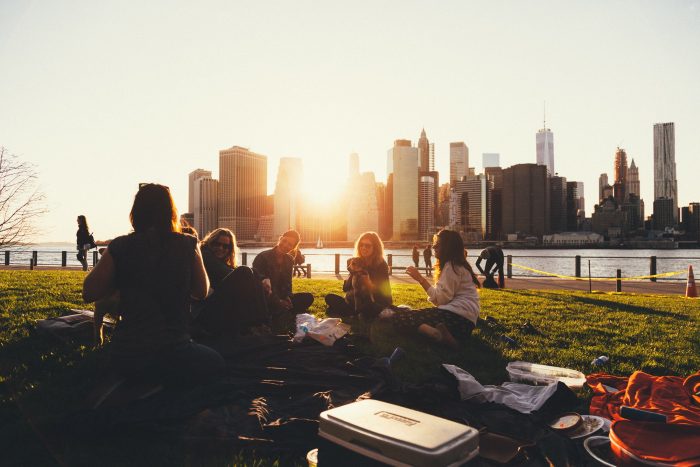 London
If you want to experience a place where old-fashioned tradition and contemporary culture blend together in delightful ways, London is the spot for you. In addition to treating yourself (and your gal pals!) to a traditional tea, you'll want to check out Buckingham Palace, especially if you're a royal watcher.
Relax in Hyde Park, shop through the bustling Piccadilly Circus, and don't leave the city until you've given at least one of the historic pubs a visit. And if you're a Potter fan, check out some of the real filming locations.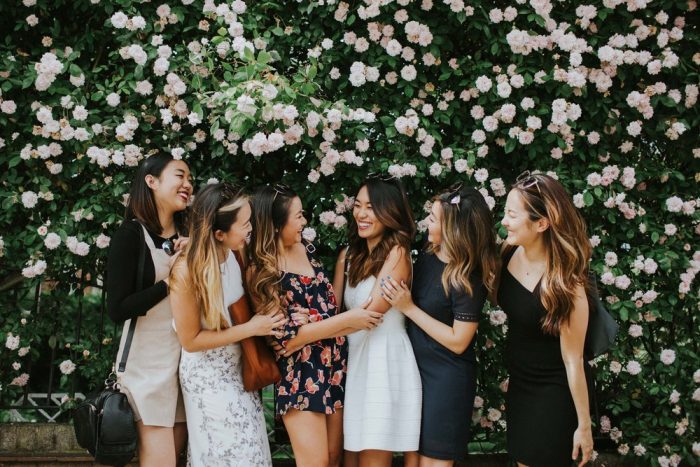 For the Party Girl: Las Vegas
The life of the party deserves nothing less than a big ole' Vegas-style shindig. Splurge on a poolside cabana, indulge in a gold-infused facial, see some Cirque, and then hit the club — just hope you won't end the weekend on the Hangover Bus.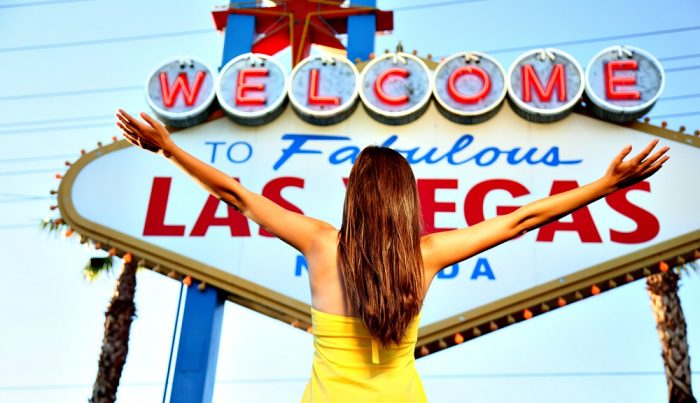 For the Adventurer: Vail
Vail is the best bachelorette party destination for the bride who can't sit still. Off the slopes, your party can take a Cocktails & Canvas class at the Alpine Arts Center, go whitewater rafting, zip line in the Colorado Mountains, or ride horses at the Beaver Creek Stables.
Regardless of the season, check into the luxurious Arrabelle at Vail Square — the mountaintop retreat's soothing spa is renowned for its relaxation treatments.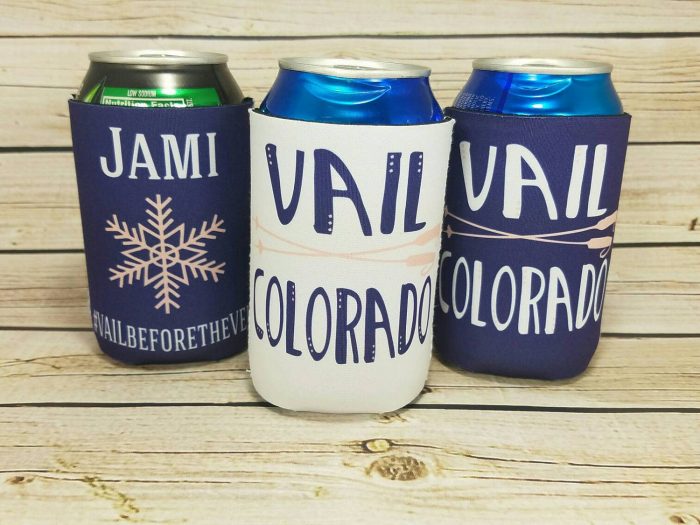 For the Nightlife-Lover: New Orleans
New Orleans is for the music-lover and the foodie alike. Depending on the bride's taste in music, we suggest either attending New Orleans' annual Jazz Fest or singing karaoke on stage at Cat's Meow. They'll even provide a DVD of her iconic performance.
Dine al fresco on Superior Seafood & Oyster Bar's patio along St. Charles Avenue, spice things up with class at the New Orleans School of Burlesque, or take a historical tour before a Bourbon Street bar crawl.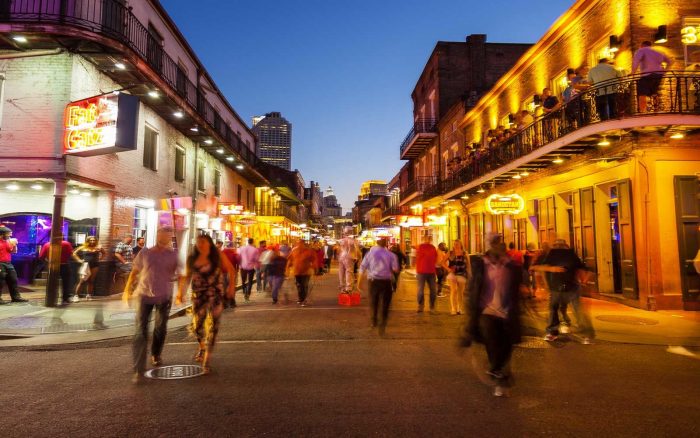 For the Greek Goddess: Santorini
Any Mama Mia! fans out there? Well honey, Santorini may be the perfect spot for you and your gal pals. Located on the Mediterranean Sea, this city is home to picture-perfect cliff-side homes and boasts far-reaching seaside views.
Fresh food, balmy weather, and photoshoot-ready locations (at every turn!) will have your crew feeling like dancing queens the entire trip.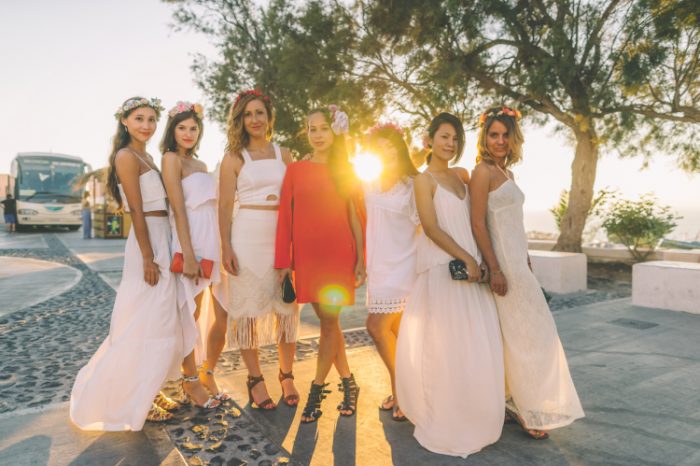 For the Sun Worshiper: Miami
After a day of oceanfront lounging, drinking, and dining in South Beach, hit Blo, a blow-dry bar, where you can sip wine and primp for your big night out. Prep to see-and-be-seen at STK steakhouse and hotspot LIV. For those still feeling inspired by Channing Tatum's moves in Magic Mike, Hunk-O-Mania is a Miami bachelorette party mainstay.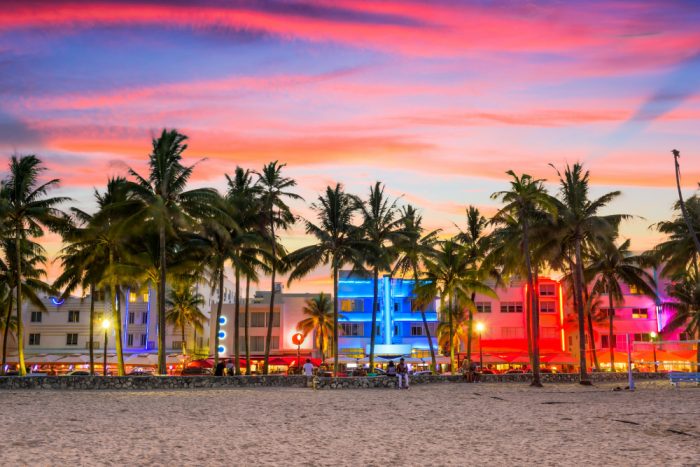 For the Francophile: Montreal
She may dream of honeymooning in Paris, but she can get a taste of French culture (and cuisine!) as you stroll by the mostly French shops along rue St. Denis. To truly take advantage of Montreal's nightlife, get chauffeured around by Montreal Limousine, which offers everything from town cars to party buses.
Then partake in the Saint-Laurent club scene a la Le Rouge or take in an entertaining drag queen show at Cabaret Mado. In a place like Montreal, you'll please the art-lover, the history buff, and the shopaholic in your bride tribe.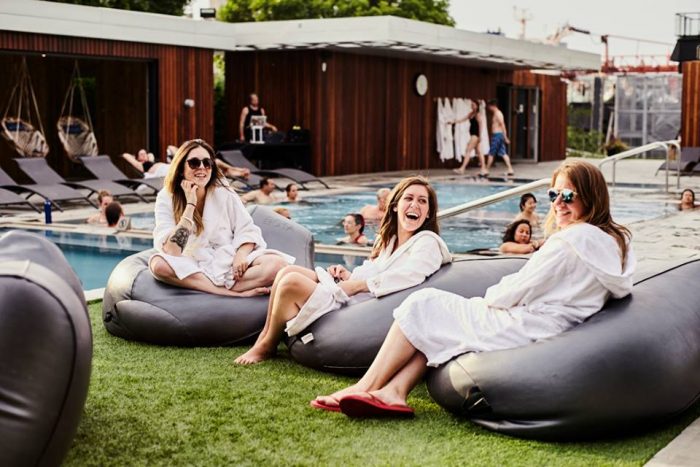 For the Celeb Spotter: Cabo San Lucas
With dreams of marrying Justin Timberlake now out the window, she can still vacation like a celebrity in Cabo San Lucas, Mexico. Rent a yacht from the Love Shack and spend the day snorkeling, swimming, and lounging margarita-in-hand on deck. Just a two-hour flight from Los Angeles, there's no telling how many A-listers you might run into. Hint: infinite.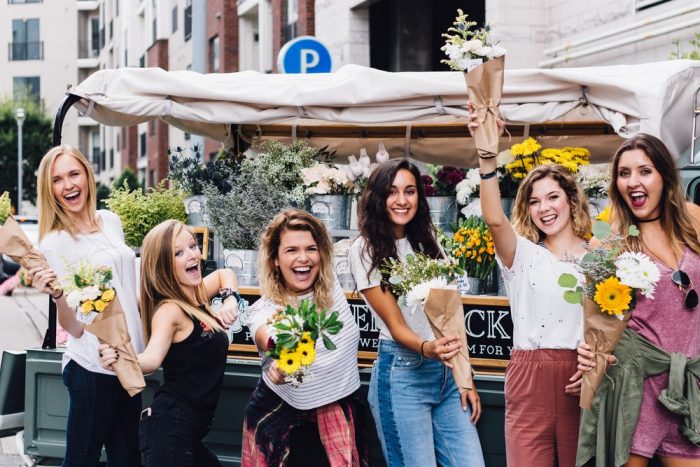 For the Spa-Lover: Grindavík
Talk about the ultimate spa experience at this bachelorette party destination! The Blue Lagoon, located in Iceland, is a top tourist attraction. Its milky blue waters, warmed by the steam rising from a nearby lava flow, provide the perfect backdrop to a relaxing getaway.
With gorgeous scenery and an ultra-calming atmosphere, everyone will leave feeling relaxed and ready for the big day.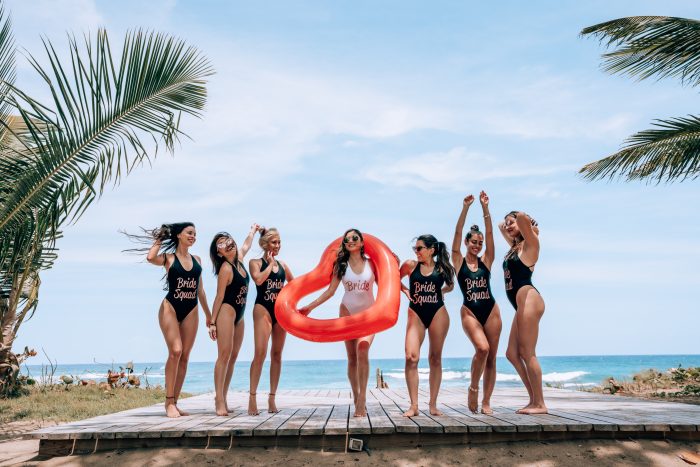 For the Oenophile: Napa Valley
Your friendship is like a fine wine; it keeps getting better with time. Check into the scenic Carneros Inn, where you can lounge by the pool in-between spa treatments.
After a weekend of Napa Valley wine tours, catch the sunrise from a hot air balloon with Balloons Above the Valley that offers a champagne brunch upon landing — a total win in our book!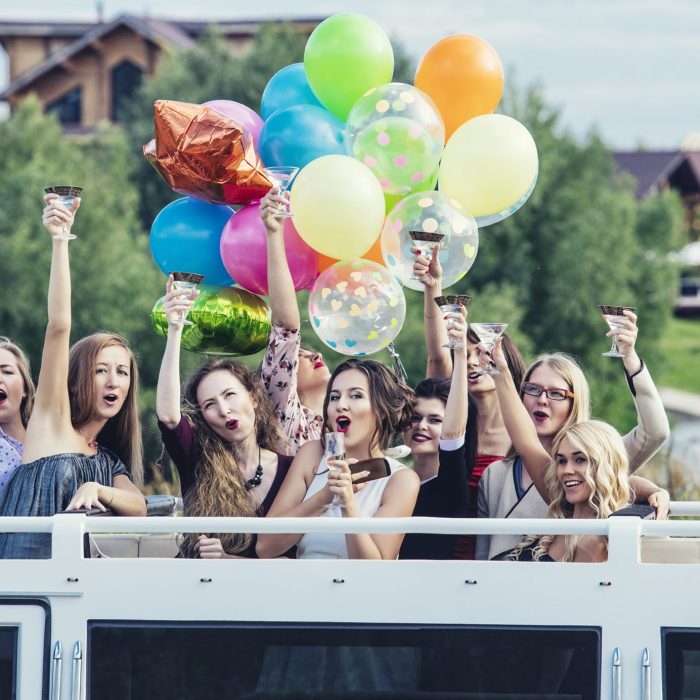 For the Opulence Enthusiast: Bora Bora
Does your bride deserve all the luxury of a Hollywood star? We've got just the place. Over-the-water tiki huts, crystal clear waters, and white sandy beaches create the breathtaking views that Bora Bora has to offer.
The bride in your life will be forever in your debt, and possibly quite literally because although gorgeous, this place is not cheap. She's worth it though, right?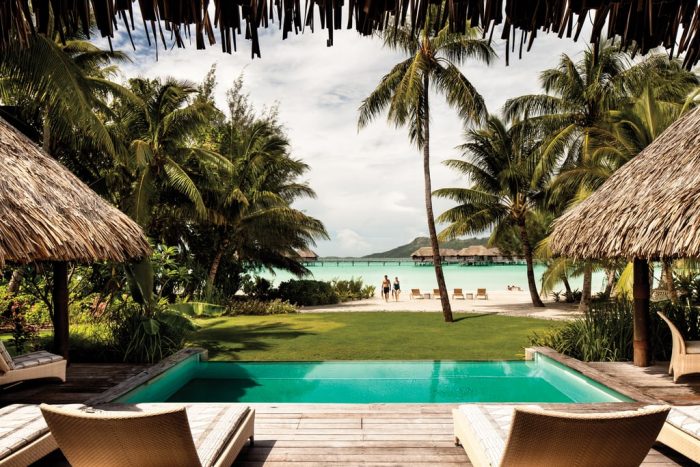 For the Ultimate Beach Babe: Bali
Calling all the beach babes! You simply can't go wrong planning a bachelorette extravaganza in Bali. Work on the perfect tan while lounging by the beach.
You can also quickly grab some local dishes or stroll though fresh fruit stands; the possibilities are endless. Stay at one of the top resorts and experience signature Balinese hospitality at its finest.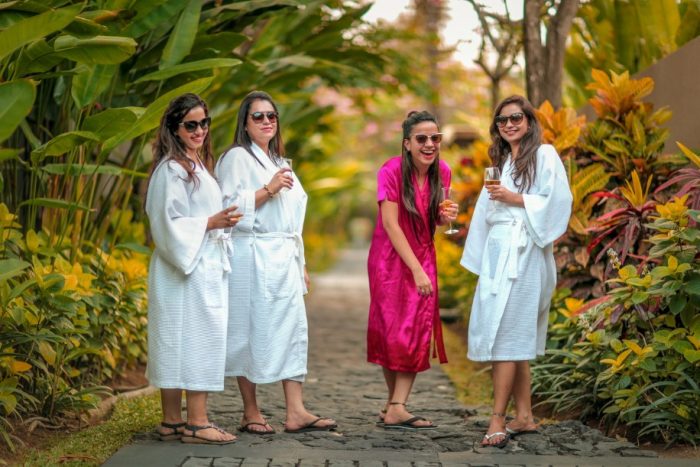 For the Globe-Trotter: Amalfi Coast
Relax on the coast like the Roman nobility and ancient Greeks did eons ago. Colorful homes stretch the length of the magnificent coastline, providing a gorgeous background for shooting some envy-inducing selfies. Book your stay in a luxury villa and enjoy a bachelorette bash no one will ever forget.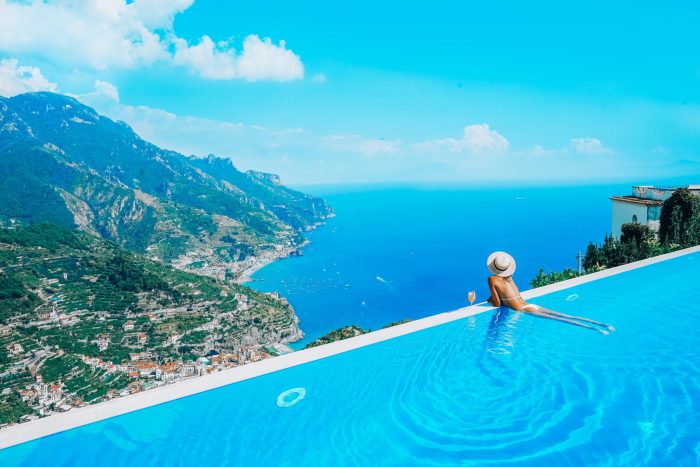 Wherever you decide to head out for a bachelorette party, always remember that the whole Bride Tribe should also have fun on the trip. So be sure to spend some quality time with your bride-to-be on this adventure. Happy planning!