Whether it's a health condition that has pushed you or you have simply decided that now is as good of a time as any, the journey to getting fit can be difficult. However, there are great lifestyle management apps that can help you get on track.
Living a healthy lifestyle goes beyond eating well and exercise, it's all about sleeping well, taking care of your mind and soul, managing your healthy habits, and knowing what foods to eat. Truth be told, this is all hard to keep up with.
However, it's never too late to start a healthier lifestyle. Without wasting much of your time, here are some apps that can help you maintain and manage a healthy lifestyle.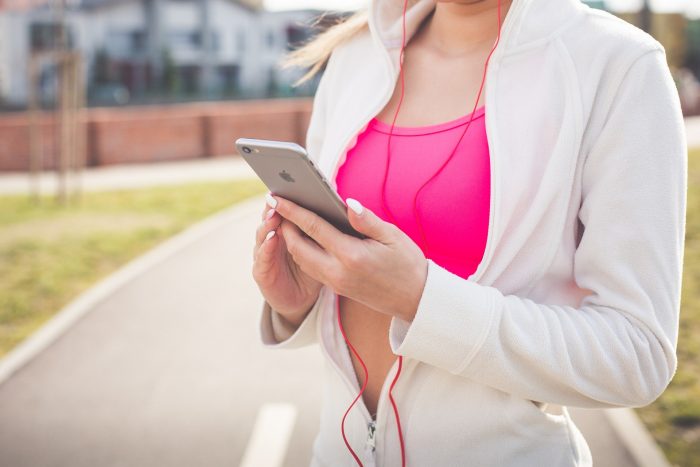 Headspace
As we all know a healthy lifestyle involves the whole body, and nothing beats having your mental health in check. Be sure to do the common meditation, "mindfulness" to help you reduce stress and improve your general happiness.
One of the best lifestyle management apps to help you practice this is the amazing app, Headspace. It offers a few guided meditation sessions to help you be calm and let go of stress. It is available on both iOS and Android devices.
Fabulous
Fabulous can be extremely helpful in lifestyle management. Think of it as a digital life coach to help you throughout your journey.
It helps you track your healthy living habits like workouts, meditation, self-care, drinking lots of water, self-care, motivation, diet, and so on.
If you have been lacking motivation in your workouts, then this app will help you out.  By using this app, you are sure to get better sleep, focus more, learn stress management, calm anxiety, and so on. It is available on both Android and iOS devices.
Sleep Cycle
Perhaps you are the kind who has a hard time sticking to a particular sleep pattern. Well, this app should be on your radar. What this app does is help you keep track of your sleep every night.
The app will also analyze your sleep and then give you suggestions on how to improve it. For instance, it may suggest that you stop drinking coffee before bedtime.
It has a built-in alarm that will lightly wake you up in case you over snooze or doze off before your bedtime. You don't have to get worried about snoozing your alarm anymore as this app will solve all your problems. It is available on both Android and iOS platforms.
ASMR Sleep Sounds
This is one of the best apps you can ever lay your hands on. If you are looking for a way to unwind away from your work schedules, then watching an ASMR YouTube video would go a long way.
This app is all about giving you that tingly feeling your brain receives when responding to particular noises like whispers in your ear. We must warn you that this app features popular YouTubers which might get you hooked.
Charity Miles
If you can't figure out what this is from the name, this app motivates you to get going, while combining exercising and giving back, which are both beneficial to your overall physical health.
Basically, you are asked which charity you would like to give back to, then with each kilometer you walk, bike or run, you help that charity earn money.
This money comes from big sponsors such as Johson & Johnson who have taken it upon themselves to donate money from ads to charities through this app. It is free and available for both Android and iOS devices.
Fitbit
With Fitbit, you can connect to the app to help keep track of movements like pace, distance, steps, sleep, calories burned, heart rate, and so on throughout the day. If you don't have a Fitbit, you can still use the app with or without it.
All you have to do is enter your exercises manually. If your phone has a built-in tracker, you will be good to go.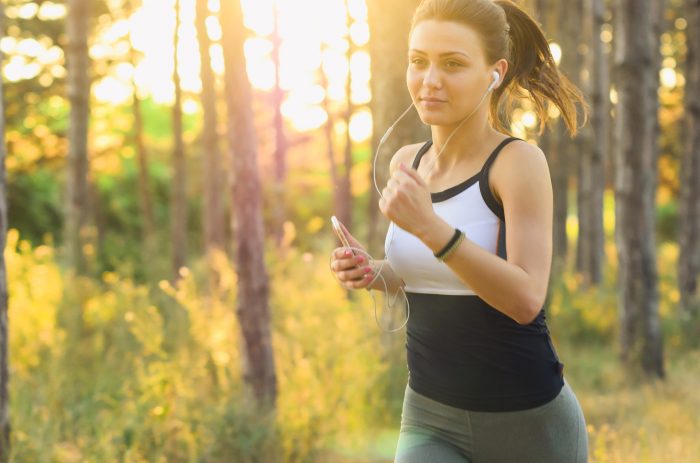 Bottom Line
These are some of the best apps to help you with lifestyle management. If you have been struggling to stay on track, any of these apps will solve your problems. With a smartphone and the right mindset, you will be on the right track in no time.