Auckland is a major city in the north of the North Island of New Zealand, built on two large harbors. Auckland is the first city everyone loves to visit when they think of New Zealand.
There are several reasons why this is the case. Auckland, an affluent bustling city, nestled between two opposing coastlines, offers a blend of local delights and natural landscapes.
Nature, activities, and good food – you name it. Auckland has it all. That is why we've compiled a list of some activities you can do when you visit this jaw-dropping city.
Visit the World's Largest Penguin Colony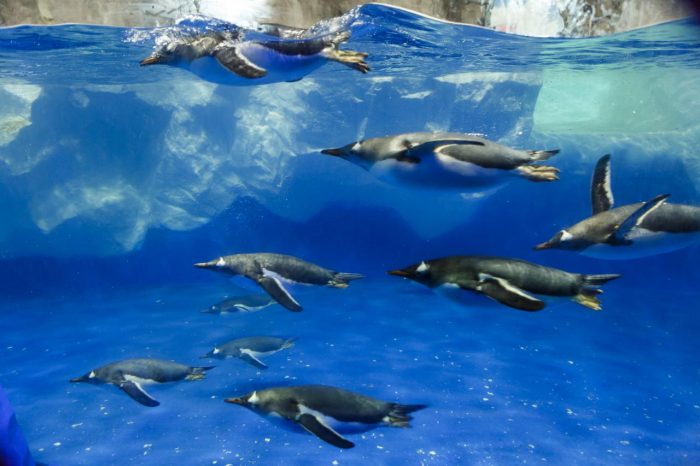 Immerse yourself at SEA LIFE Kelly Tarlton's Aquarium in an underwater world of marvelous and unforgettable moments; it's the most unique event venue in Auckland. Located in the beautiful Waitematā Harbor with views of Auckland city, their spectacular marine exhibits will captivate tourists, for sure.
Be amazed at their King and Gentoo Penguins as they dive through the icy cold water of the ocean. Antarctic Ice Adventure is the largest Antarctic and Subantarctic Penguin colony in the world, as well as one of the world's most successful breeding programs.
Visit the Hauraki Gulf and Islands

The Gulf of Hauraki is home to beautiful coastlines, marine reserves, and over 50 unique islands. You can visit the seaside suburbs in the inner Waitemata Harbor and start offshore sailing to one of the emerald islands. Another enjoyable experience is sipping your way through island wineries, climbing to the top of a 600-year-old volcano, and exploring pristine beaches. You can also consider native wildlife on the islands of protection.
Auckland City keeps many of these islands as sanctuaries for wildlife, with scenic walks. Waiheke is an island of wine that you should see. The gulf waters themselves are full of marine life and perfect for a cruise.
Try Out Extreme Activities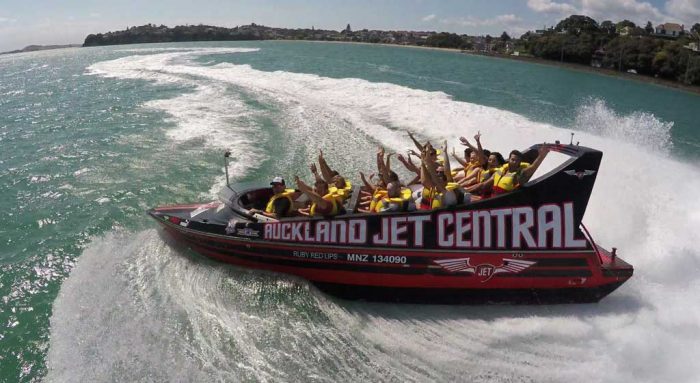 With no regrets, leave Auckland and have reached all your boundaries. Attempt the famous Sky Tower Sky Jump, or walk its top-192 meters above ground level! And if that's not enough, head for New Zealand's only Bridge Climb and Bungy to Waitemata Harbour at the Auckland Harbor Bridge.
You can also try out jet boats. Jet Boat Tours in Auckland are another extreme activity for those who want to have a water experience. A jet boat ride is a boat propelled by a jet of water ejected from the back of the craft.
This unique on-the-water experience will give you a chance to see sites in the city and Harbour Area. Their current operating jet boat, "Ruby Red Lips", is a purpose-built 7.8 meter jet boat.
Discover Their Beautiful Culture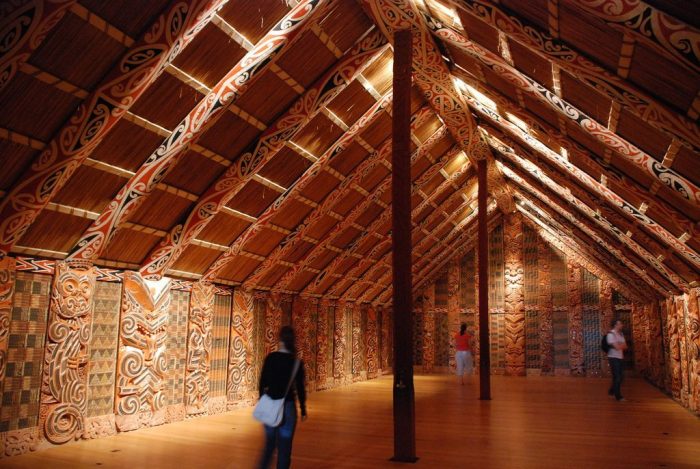 Visit world-class exhibits as part of the Brick Bay Sculpture Trail in one of the many art galleries and walk through a new selection of New Zealand sculptures. Take a guided walking tour of the island of Rangitoto and discover Museums about Maori history and traditions.
Try Out Kayaking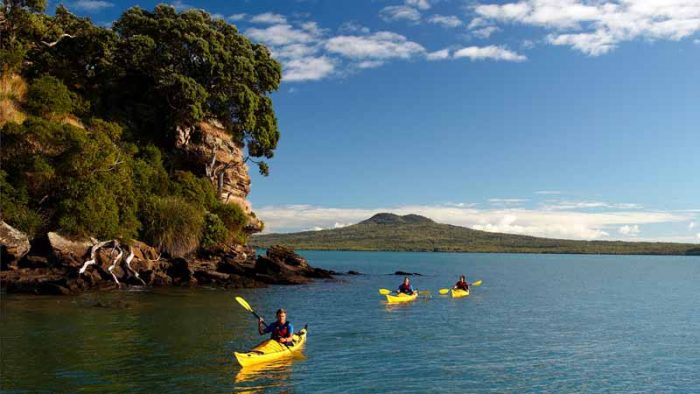 Auckland is one of the most unique locations for sea kayaking in the world. It is an area of outstanding natural beauty, volcanic islands, sandy beaches, and plenty of wildlife. Also, Waitemata Harbor's protected waters make it a haven for sea kayakers waiting to be discovered.
Hire a kayak and paddle to Rangitoto Island, not far from downtown Auckland, a dormant volcano. For spectacular views across the harbor and back to the village, walk up the old lava flows to the top.
Conclusion
We all have our specific target activity when someone talks about visiting a city. However, if you want to experience a city's culture, art, and history, Auckland has it all for you.