Some of us are fortunate enough to witness the beauty of the seas and oceans every day. But for others who live further inland, water parks are the best place to be to get this experience when on vacation.
Water parks are amusement parks that feature the best water playstations and rides. Most water parks have water slides, splash pads, water playgrounds, lazy rivers, and areas for bathing, swimming, and other barefoot activities.
For those who are dreaming of spending the day soaking underwater while having fun with family or friends, water parks are the destinations for you!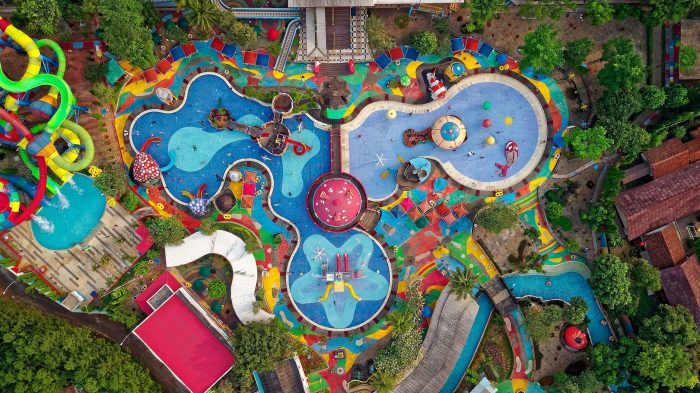 1. Aquatica – Orlando Florida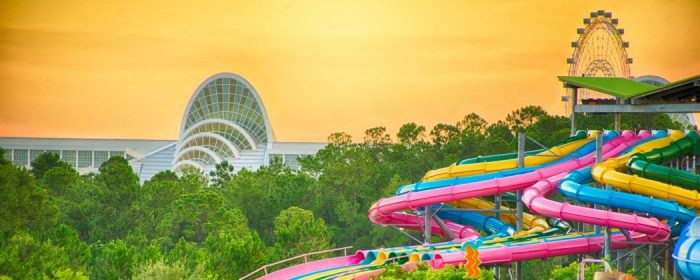 Aquatica is known for its enormous wave pool. But here's the catch: they added one more, so the two are side by side! Another feature of the water park is its newest adventure called KareKare Curl, where you can experience the feeling of weightlessness on the ride.
They also have big surf shores and swimming pools, wave pools, and water rapids. If you'd love to see more of the ocean world, Aquatica has the incredible Dolphin Plunge. This ride will plunge you into total darkness before blasting you into a fantastic underwater world.
And for those who simply want to relax, Aquatica has its private spot on the sunny beaches. While the family is taking fun spills on body slides and raft rides, you can take a moment to rest at some of the more laid-back attractions of Aquatica.
Ticket Price: $69.99 for a one day experience
Address: Aquatica, 5800 Water Play Way, Orlando, FL 32821; +1 888 800 5447
2. Atlantis Aquaventure Water Park – Dubai, UAE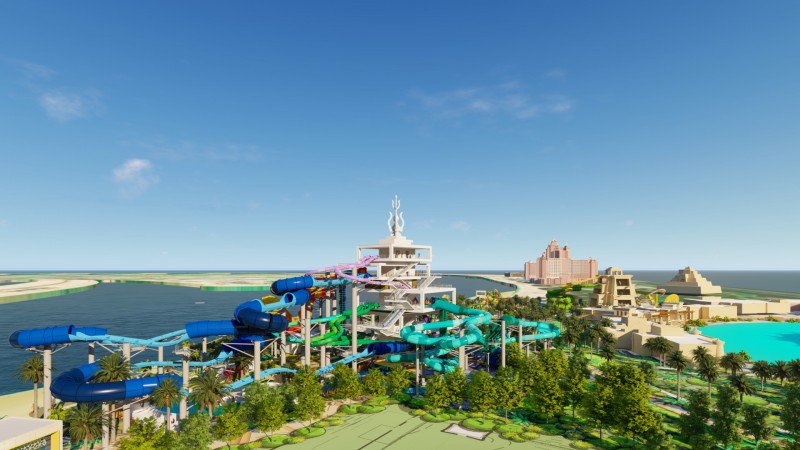 If you're looking for the world's best water slide, Atlantis Aquaventure Water Park has that slide for you!
In 2013, the Atlantis Aquaventure water slide was the world's widest water slide. Some of the water park's attractions include several water coasters and a 2,296-foot-long private beach.
Aquaventure also has a shark lagoon where you can hand-feed cownose rays. To add to that underwater experience, they also have a dolphin bay where you can snorkel and scuba dive with the dolphins.
Atlantis Aquaventure is also known for its rides and slides. Their best features include Aquaconda, the world's largest waterside, and Zoomerango, where you can experience a mix of sensations from mega-plummets and vertical zooms.
Atlantis Aquaventure has Poseidon's Revenge, where you can feel your adrenalin skyrocket as you step into a capsule and fall through the heart of the tower at 60 kilometers per hour.
Ticket Price: Minimum of AED 795 where you can avail a room and access to water park and aquarium
Address: Aquaventure Waterpark, Crescent Road Atlantis, The Palm, Dubai United Arab Emirates; +971 4 426 0000
3. Siam Park – Tenerife, Spain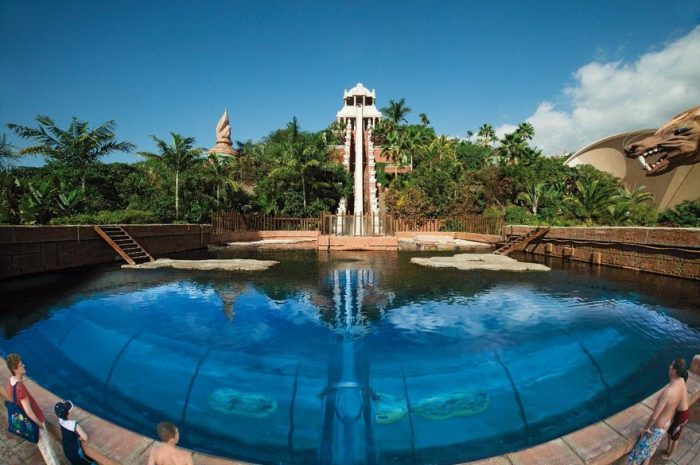 Siam Park on the island of Tenerife is a Thai-themed water park. Siam Park is the biggest water park in Europe.
The most famous ride in the park is the Power's 91-foot-high (27-meter) tower, where riders drop down a vertical drop before shooting through an aquarium packed with stingrays and sharks.
A lazy river and surf courses give slightly more sedated operations in the park's wave pool.
Ticket Price: Minimum of 122.00 €
Address: Siam Park, Autopista TFE 1 Salida 28, 38670 Adeje, Tenerife Spain; +34 902 060 000
4. Tropical Islands – Krausnick, Germany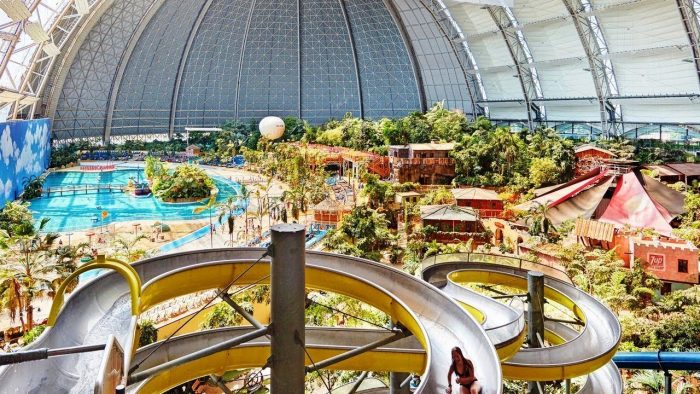 Tropical Islands can accommodate 6,000 tourists a day and has one of the world's biggest indoor pools with a length of 656 feet (200 meters).
Tropical Islands is housed inside the world's biggest free-standing hall; the structure was initially constructed as a hangar for dirigibles.
A few of Tropical Islands' features include jungle splash, waterslide tower, the tropical sea, lagoons, and rain forests. They also have balloon rides, mini-golf, and the Tropino Club for kids.
Ticket Price: Free for children under five years old; minimum of € 44.00
Address: Tropical Islands, Tropical-Islands-Allee 1, 15910 Krausnick, Brandenburg Germany; +49 35477 605050
5. Yas Waterworld – Abu Dhabi, UAE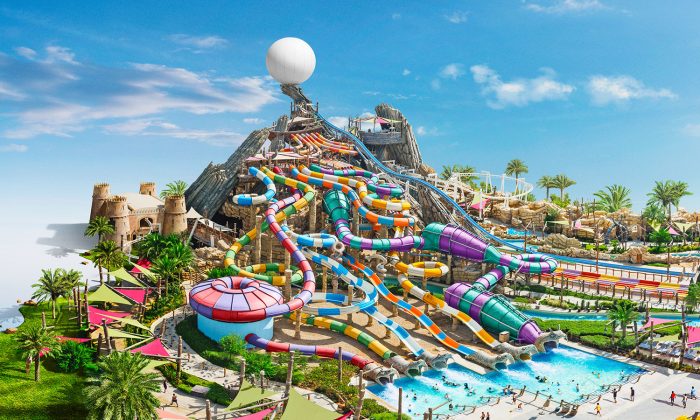 Yas Waterworld opened in 2013. Today, it already has 43 rides and attractions that include five unique water slides created just for Yas Waterworld.
One of Yas Waterworld's features includes the Dawwama, the world's first hydro-magnetic-powered water slide. This ride is a hydro-magnetic technology that offers a more extended and smoother ride.
Yas Waterworld is also the home of Bandit Bomber, a 1,804-foot-long water coaster. The adventure never stops, as Yas Waterworld gives you the chance to take a spin on Liwa Loop – the Middle East's only looping slide.
Ticket Price: Free for Children under three years old; minimum of AED 250 for adults
Address: Yas Waterworld Abu Dhabi, Yas Island, Abu Dhabi 00000 United Arab Emirates; +971 2 414 2000
Conclusion
If you are looking for an adventure with your family and friends, water parks are undoubtedly the perfect place for you. Aside from the rides, it also the best place for you to relax along the beach and have fun. Don't miss another underwater experience by clicking here.