Founded in 1988, Capital One has emerged as a trusted and innovative financial institution, renowned for its commitment to customer-centric services and forward-thinking solutions.
Are you looking for a trustworthy bank that will help you grow your money and achieve your goals? Capital One can be the right ally. Keep reading and discover how to get a Capital One credit card.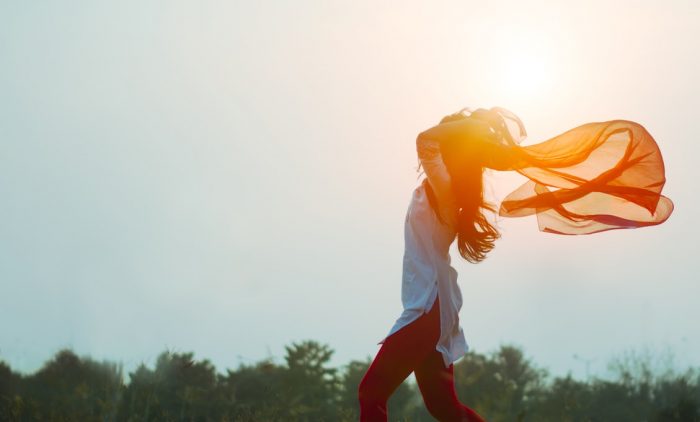 With a strong presence in the banking and credit card industry, Capital One has consistently been at the forefront of financial technology, offering a diverse range of products tailored to meet the evolving needs of consumers.
Capital One Credit Cards
Capital One boasts a comprehensive selection of credit cards that cater to a diverse range of financial aspirations.
From jet-setters seeking travel perks to savvy shoppers looking for cashback rewards, Capital One's credit card lineup is a testament to their commitment to addressing varying customer needs.
Each card is meticulously designed with unique features and benefits, making it easier than ever for consumers to find a card that aligns perfectly with their lifestyle.
Find Out The Best Credit Card For You
Capital One's credit card lineup spans a wide spectrum of options, ensuring there's something for everyone. From students to business owners, here are some noteworthy cards:
Platinum Mastercard®: Ideal for fair credit, this card offers the credit you need with no annual fee.
Venture X Rewards: For excellent credit, this card offers impressive rewards, including 10X miles on hotels and rental cars booked through Capital One Travel.
Venture Rewards: Offering 2 miles per dollar on every purchase and 5 miles per dollar on hotels and rental cars through Capital One Travel.
VentureOne Rewards: Perfect for earning miles, with 1.25 miles per dollar on all purchases and 5 miles per dollar on Capital One Travel bookings.
Quicksilver Rewards: Excellent credit cardholders earn unlimited 1.5% cash back on every purchase.
Savor Rewards: With 4% cash back on dining and entertainment, plus 3% at grocery stores, this card is a foodie's delight.
SavorOne Rewards: Earn 3% cash back on dining, entertainment, and grocery stores, along with 1% on other purchases.
QuicksilverOne Rewards: Designed for fair credit, this card offers 1.5% cash back on all purchases.
Spark 2% Cash Plus: For businesses, enjoy 2% cash back on all purchases with no preset spending limit.
Spark 1.5% Cash Select: Businesses earn unlimited 1.5% cash back on every purchase.
BJ's One™ Mastercard®: Get rewarded for shopping at BJ's with 3% back on most purchases.
How to Apply for a Capital One Credit Card
When it comes to acquiring a Capital One credit card, the process is designed to be both accessible and hassle-free. Whether you're a seasoned credit card user or a newcomer to the world of credit, Capital One ensures that the application journey is simple.
Pre-approved Offers
To begin, Capital One provides the convenience of exploring pre-approved offers. This step is particularly advantageous as it allows you to gauge your eligibility for specific cards without any negative impact on your credit score.
Unlike traditional credit inquiries that may affect your credit standing, checking pre-approved offers with Capital One is a risk-free way to determine which card aligns with your financial goals.
Application
Once you've identified the Capital One credit card that resonates with your needs, you'll find that the online application process is designed with user-friendliness in mind.
The digital platform is intuitive and easy to navigate, guiding you through each step of the application. From providing your personal details to selecting the desired card features, the process is streamlined to save you time and effort.
Furthermore, Capital One prioritizes security throughout the application process. Your sensitive information is safeguarded using industry-standard encryption, ensuring that your data remains confidential and protected.
Capital One's Credit Cards Features and Benefits
Capital One credit cards offer a rich variety of rewards programs that cater to different spending preferences.
Cashback Options and Percentage Breakdown
Capital One's cashback credit cards provide a straightforward and tangible way to earn rewards. Cardholders can earn a percentage of their purchases back as cash rewards.
The percentage breakdown varies, with some cards offering higher cashback rates for specific categories like dining, groceries, or gas. This allows individuals to maximize their savings on everyday expenses.
Points-based Rewards for Travel, Dining, and Other Purchases
For those with a penchant for travel and dining experiences, Capital One's points-based rewards cards are a treasure trove.
These cards enable you to earn points on various purchases, which can be redeemed for travel bookings, accommodations, dining, and even merchandise. The flexibility of points-based rewards ensures that your card benefits align with your lifestyle.
Introductory Bonus Offers for New Cardholders
Capital One often sweetens the deal for new cardholders by offering enticing introductory bonus offers.
These bonuses typically require meeting a minimum spending threshold within a specified timeframe. It's an excellent way to kick-start your rewards journey and enjoy a substantial boost in cashback or points right from the start.
Travel Benefits
Travel insurance coverage and protections: Many Capital One cards come with travel insurance coverage, providing peace of mind during your journeys. From trip cancellation and interruption insurance to baggage delay protection, these benefits ensure that you're safeguarded against unexpected travel mishaps.
No foreign transaction fees: International travelers rejoice – Capital One credit cards feature no foreign transaction fees. Whether you're making purchases abroad or booking accommodations in foreign currencies, you can do so without incurring additional charges.
Airport lounge access and travel assistance services: Some premium Capital One cards extend the privilege of airport lounge access, granting you a comfortable haven amidst your travels. Additionally, travel assistance services can prove invaluable, offering support in emergencies, such as lost passports or travel arrangements.
Financial Tools and Management
Capital One is not just about rewards; it's about empowering your financial journey.
Online Account Management and Mobile App Features
Capital One's online account management and mobile app provide convenient tools for monitoring your transactions, paying bills, and managing your account from anywhere. The user-friendly interface ensures that you have full control over your card activities.
Credit Monitoring and Educational Resources
Capital One prioritizes your financial well-being by offering credit monitoring services. Regular updates on your credit score empower you to make informed decisions.
Moreover, the bank provides educational resources to enhance your financial literacy, helping you make the most of your credit card benefits.
Personalized Credit Limit and Utilization Tools
Capital One demonstrates its commitment to customization by offering tools that allow you to personalize your credit limit and manage credit utilization effectively.
This feature enables you to align your credit card usage with your financial goals and maintain a healthy credit profile.
Conclusion
In sum, Capital One's credit cards don't just provide rewards – they deliver a comprehensive suite of benefits and features that enhance your travel experiences, financial management, and overall financial well-being.
From cashback rewards to travel perks and robust financial tools, Capital One cards are designed to be more than just a payment method; they're a partner in your financial journey.
How to Contact Capital One Bank
Head Office
1680 Capital One Drive
McLean, VA 22102-3491.
United States.
Telephone: 1-877-383-4802
Note: There are risks involved when applying for and using a credit card. Consult the bank's terms and conditions page for more information.