The mystique arts, culture, and history of Italy are out of the ordinary. It is one of the world's most visited countries with ancient ruins and notable landmarks dotted everywhere.
There's more to explore in this beautiful country than the land, though, like the famous Colosseum in Rome, the Cathedral of Santa Maria del Fiore, Trevi Fountain, Venice canal, Milan, Florence, and much more.
In case you're planning to visit Italy soon, it's best to look for holiday packages that will meet your desires and convenience. Here we'll give a brief yet useful guide to choosing your Italy holiday package, so read on for our list of 5 incredible holiday package deals when visiting Italy.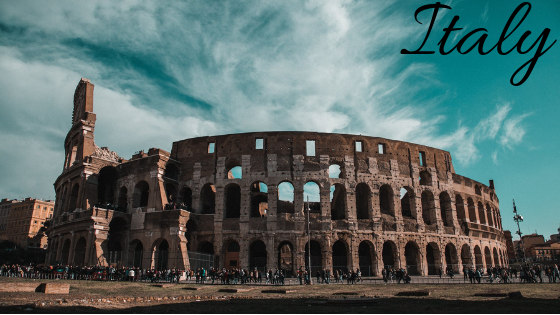 Top 5 Incredible Italy Holiday Packages
LongTravel
Go on a 5-night adventure in the southern part of Italy with a World Heritage Sites Tour Package. For only £999 per person, you can enjoy a 5-night stay in the regions of Puglia and Basilicata at a boutique hotel (Hotel Corte Altavilla), complete with breakfast, round trip transfers, and a complimentary 4-course tasting menu welcome dinner.
During this tour, you will be transported into the peninsular region of Basilicata, bordering Puglia. Visit the famous Churches of Matera, Alberobello, Valley of Itria, and the Castel del Monte. This package provides more chances for exploring the history and culture of Italy by being exposed to the country's timeless treasures. Additional perks include a spa and a chauffeur.
Railbookers
Explore Italy's scenic trails and landmarks with the 8 day Ultimate Venice, Florence and Rome Tour Package for only £1,299 per person. This trip will start out of London and pass through Geneva, allowing you to experience great views of the Swiss Alps on your way to Italy. Highlights of the trip include riding a gondola, sightseeing at Doge Palace, walking through Rome's ancient sites, and much more!
The package comes with a 7-night stay with free breakfast, entrance to the Vatican museum, return flights, and Eurostar transport to Paris.
Newmarket Holidays
Go beyond the typical Italy tours with a great-value getaway for only £379 per person. Get your hands on the Lake Garda Late Deal to spend 8 days of pure relaxation by the shores of Italy's most beautiful lakes. Tour highlights include a Grand Circular Tour of Lake Garda, a full-day visit to Verona, and the optional full-day trip to Venice.
Included in the package is 7 nights stay at a 3- or 4-star Lake Garda Hotel with breakfast, return airport transfers, and flights from the UK to Italy. The Newmarket website will help you choose a hotel accommodation that matches your needs and budget!
Travelsphere
Discover Sicily's Roman treasures and seaside towns with Travelsphere's Classic Sicily Package Tour, starting at only £859 for 8 days. This Sicilian trip is a relaxed tour that focuses more on an exploration of landmarks, including Roman Villa del Casale, Palermo and Monreale Cathedral, the ancient town of Agrigento, the fishing port of Cefalu, and the Mount Etna volcano experience.
Return flights are included in the price of this Italy holiday package, as well as bed and breakfast, 14 meals, the local guide fee, overseas transfers, and other modes of transportation.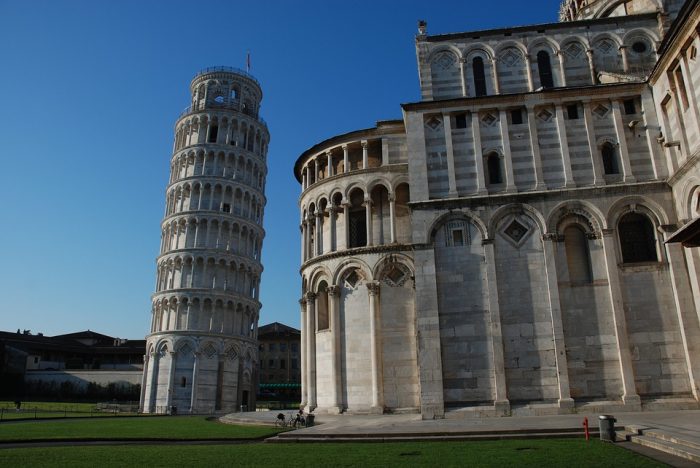 Leger
Experience a luxury Italian tour at a price you can afford. Avail of the Jewels of Italy Tour Package for only £995 per person. This trip allows you to explore the many gems of Italy by air, including Florence, Venice, Rome, Pisa, and Lake Garda.
The tour includes an 8-night hotel stay with breakfast, return flights to the Milan Malpensa or Bergamo airports with one complimentary checked suitcase, 7 evening meals, and airport transfers in Italy. In addition, there will be a tour manager assigned to tour you around these designated cities.
Which Italy holiday package will you choose?
Travelling has the potential to be more enjoyable when everything is already arranged and organised according to your preference and budget. Check out these Italy holiday packages to save money on tours, accommodation and transportation and enjoy your trip to Italy!