What rewards does your credit card offer? That is a question anyone would want to be answered before they apply for any credit card. And it's for good reason too. Since you're going to be spending a lot on the card, you also want to know what you have to gain. Well, in this article we will answer that question in regards to the Standard Chartered Visa Infinite Credit Card.
With that, credit card issuers have been competing for users through various rewards programs. We have also seen a rise in foreign cards being used as well to supplement the local ones. One such card is the Standard Chartered Visa Infinite Credit Card.
This card is quite appealing for those who like traveling and want to experience travel on a premium level. The card provides privileges to the holder which helps suit their lifestyles. If you're interested in such privileges, continue reading.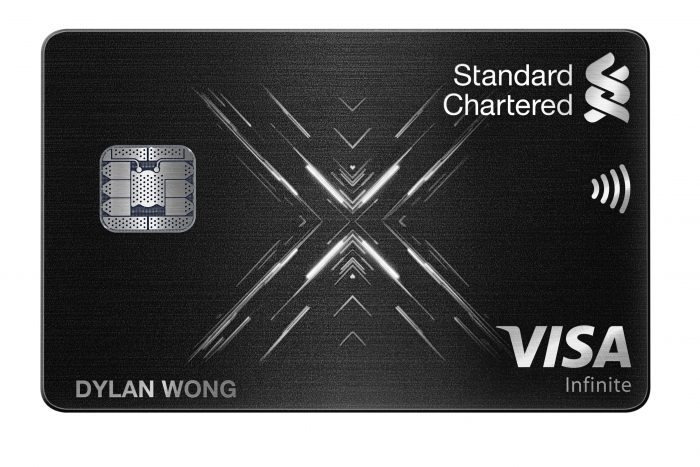 Benefits And Features Of The Standard Chartered Visa Infinite Credit Card
One of the features that the Standard Chartered Visa Infinite Card comes with is a temporary credit limit increase. Say you have wedding expenses, hospitalized expenses, funeral expenses or other abrupt expenses, what do you do? When you have this card, you can reach out and get an increase on your limit that you'll have to pay within the period agreed on by the bank. Or else, an S$40 fee will be applied.
Other features include SC EasyBill, Funds Transfer, Easy Pay, a 0% installment Plan, and others.
Benefits attached to the card include the following.
Priority Pass lounge program. This program carries up to six complimentary visits each year, together with your loved ones.
You also earn, on every S$1 spent, which amounts to three miles. You have to spend at least S$2000 to be eligible for redeeming.
When you spend S$75,000 ($53,500), you get a four-hour yacht hire. You can call the bank to find out if you're eligible for this reward.
A one-time processing fee of 1.6% on your tax amount when you charge your income tax to the card.
In terms of coverage, you get up to S$1,000,000 ($714,200) on accidental death or permanent disability with this card on your travels. You also get a $200 cash reward on every six hours of baggage delay you incur on overseas destinations. The coverage can go up to $1,000. For loss of your baggage, you get S$5,000 of coverage, with a maximum of S$1,000 per item.
Eligibility And How To Apply
To be eligible for this card, you have to be 21-65 years old. You also have to have an annual income of around S$30,000 for Singapore residents or foreigners who are permanent residents of Singapore. For other foreigners, the annual income should be S$60,000.
To apply local or permanent residents have to provide the following.
A copy of NRIC or passport
An employment pass (front and back)
For those who are self-employed, they'll have to produce their income tax assessment
For foreign nationals, the following documents are required.
They must be holders of the P1 or P2 or they can alternatively hold a Q type Employment pass
All Q holders should ensure that they have a 1-year validity (minimum) on their passes
You can easily apply for the card by going to the Standard Chartered website or call their number for more inquiries. On the website, you can apply by filling in the personal information listed above, as well as other important details.
Fees And Charges
There are a number of charges applied to the card and one of them is an annual fee of S$588 which is non-waivable in any circumstance.
You also have an EIR of 26.9% annually. There's a 0.074% daily charge backdated to the respective transaction date if all dues aren't paid on time. There's also a 6% fee on all cash advances from the card with a minimum fee of S$15. In addition, there is also a late payment charge of S$80.
Bank Contact Info
You can get in touch through the chat link on the Standard Chartered website which is quite visible or you can call them at +65 6823 2049. Alternatively, you can visit the bank at 2 Shenton Way #20-02 SGX Centre 1, Singapore 068804
Live The
Good Life®
Some of the best features that you get when using this card come from the Good Life® program. You can take advantage of privileges from over 3000 Asian outlets. The privileges range from shopping to travel and lifestyle benefits. When you use your card at specific locations, you will get maximal rewards and exclusive discounts.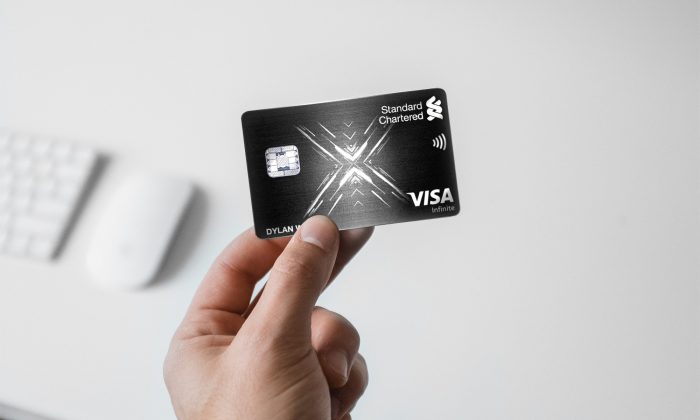 Conclusion
Among the most interesting travel reward cards on the market is the Standard Chartered Visa Infinite Credit Card. From concierge services to lounge passes, this card offers things that many cardholders are looking for.
Note: There are risks involved when applying for and using a credit card. Consult the bank's terms and conditions for more information.