Credit cards are the cornerstone of the American economy for good reason. Unlike, previously thought, credit cards are no longer fancy luxurious tools that are only left for travel and restaurants. Today, credit cards are one of the ways some families pay for their essentials. It's becoming difficult to survive without them. One option for a great credit card is the OCBC Titanium Rewards Card.
When choosing a credit card, you shouldn't just go out and pick any credit card. You want to choose one that offers you the best perks. After all, if you're going to be using the card, you want the best returns on it. When you're looking for a card that offers perks on every purchase, you should learn more about the OCBC Titanium Rewards Card.
If you're looking to get the rewards offered by this OCBC Titanium Rewards Card, you should understand all of these that come along with it. In this article, we will discuss the application process as well as the other details. Continue reading to learn more.

OCBC Titanium Rewards Card Overview
One of the best features that you get when you have the OCBC Titanium is the 10X OCBC$ you get for every dollar spent. OCBC points apply for both online and in-store shopping. Purchases can also be made locally or internationally to gain points.
There's a cap at 12,000 OCBC$ per year starting from the month your card was approved. Then, for every purchase you make at Best Denki, you earn a 2% cash rebate. That rebate is on top of the 10OCBC$. That amounts to around four miles on travel rewards. And when you spend S$1,200 at any Gain City outlet, you earn an S$50 cash credit. There is also a signup bonus of up to S$50 when you are approved.
You can redeem the points you earn in various ways, one being 25,000 OCBS$ for 10,000 KrisFlyer miles. You can also redeem 7,000 OCBC$ for an S$20 Fair Price Voucher.
Do You Want To Apply For This Card?
Your eligibility for this card is determined by a number of factors. One of the factors is age; you should be at least 21-years-old to be considered for this card. You also have to have a steady and consistent income for over a year. For Singaporeans and Singapore residents, you need an annual income of at least S$30,000.
Foreigners, on the other hand, have to have an annual income of around S$45,000 or more to be eligible. You can easily apply for the card through the bank's official website or through MyInfo. It may take a day or two for approval pending a Credit Bureau report.
Associated Fees
There are a number of fees and charges that come attached to this card, one of them being S$192 annually for a principal card. The fee, however, is waived for the first two years.
You can also earn an annual fee waiver if you spend at least S$10,000 in 12 months. It's counted after the month the card was issued. For supplementary cards, the annual fee is S$96. This fee is also waived for the first two years after your approval.
Cash advances carry a 28.9% annual interest fee on the amount you withdraw. The minimum charge for a cash advance is at S$2.50. If the annual fee isn't paid off in time, you incur an S$100 fee.
Contact The Bank
To get in touch with the bank, you can call the customer service number 1800 363 3333. Alternatively, you can use the contact form on the website www.ocbc.com.
The bank's address is Oversea-Chinese Banking Corporation Limited, 65 Chulia Street OCBC Centre Singapore 049513, in case you want to visit them in person.
Travel Perks And More
Some of the special features that the card carries are the S$30 promo code when you sign up for the card. There is also a new program so that you can redeem your rewards across different rewards programs.
You also enjoy LoungeKey™ experience across more than 1,000 airport lounges, at only $27 per visit. This is regardless of the ticket you hold. With the pass, you get to enjoy top-the-line airport facilities such as dining, spa, and even retail merchants.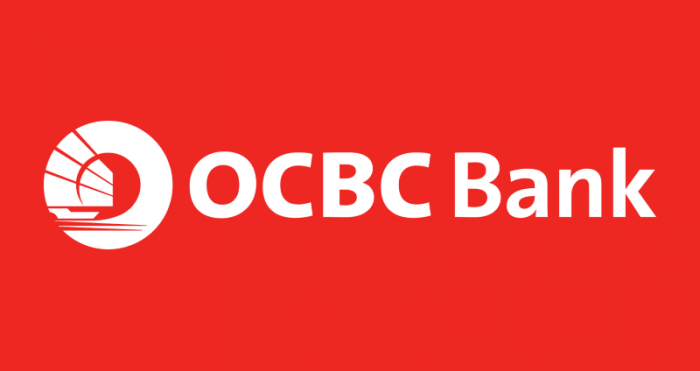 Conclusion
If you're fond of traveling and are looking for a card that will give you privileges on your travels, then this is the card for you. On top of that, you get 10X the points for every purchase you make, online and offline.
Note: There are risks involved when applying for and using a credit card. Consult the bank's terms and conditions page for more information.