If you want a credit card that's got a ton of payback, then an HDFC Bank Credit Card might be worth investigating. The card provides a ton of points on the money you spend. They also have payback rewards which are great if you use your credit card while still having cash on hand.
Before applying for a credit card, you need to be sure of what you want to achieve with it. There are a ton of options when it comes to your credit card choices. You can easily apply for one or the other and, without researching, you could be applying for one that doesn't fit with you.
Your credit card should fit your lifestyle and not the other way around. Think about rewards, cashback, fees interest rates, and all of the variables before you settle on a single one. Our editors have explored the HDFC Bank Moneybank Credit Card for you.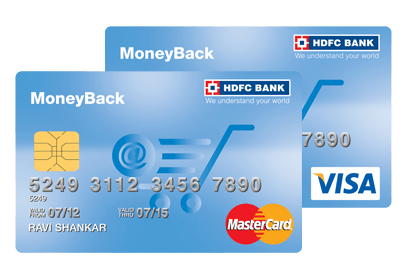 The information following will help you make an informed decision about whether or not this card has the right to be a member of your wallet.
HDFC Bank Credit Card
HDFC offers an extensive range of credit cards that have a wide array of features and benefits that will surely fit any lifestyle. One of the bank's most basic offerings is the MoneyBack Credit Card.
The MoneyBack Credit Card (available in both Mastercard and Visa) offers all the regular functions of a standard card with the exception of having generous rebates and an excellent rewards program.
When requesting this card, it's best to know exactly what this credit card has in store for you.
What Are the Benefits of an HDFC MoneyBack Credit Card?
You will surely enjoy being part of the HDFC reward points program. Here, you can earn 2 reward points for every Rs 150 spent. You can even double your reward points when you use your MoneyBack credit card for online transactions.
On top of this, as a welcome benefit, you will be given 500 reward points and a renewal benefit of 500 reward points!
This credit card also allows rewards points to be redeemed as CashBack against the outstanding amount on your credit card. As a cardholder, you can also use these points to claim airline miles, exciting gifts, gadgets, appliances, shopping gift certificates, luxury gift cards, and much more.
The HDFC MoneyBack Credit Card also features a Fuel Surcharge Waiver which gives you a 1% discount on your fuel transactions. Even better, this credit card provides interest-free credit for up to 50 days of purchase from select partner establishments!
What Are the Fees of an HDFC MoneyBack Credit Card
Owning your own credit card comes with a lot of responsibilities. To let you understand the charges and fees you need to pay, let's take a look at the HDFC MoneyBack Credit Card once more.
The first-year membership fee and the renewal membership fee both amount to Rs 500 each plus applicable taxes. Meanwhile, the annual percentage rate (APR) for this credit card is 40.8% p.a.
There is also a cash advance fee of 2.5% of the amount withdrawn and a late payment charge ranging from Rs 100 to 700.
If you go over your given credit limit, you will also have to pay 2.5% of the overlimit amount or a minimum of Rs 500. In addition, there is a foreign currency transaction fee of 3%.
Overall, the HDFC Bank Credit Card provides a wealth of benefits designed to help you get your cashback from your everyday spending. For more information, visit the HDFC website.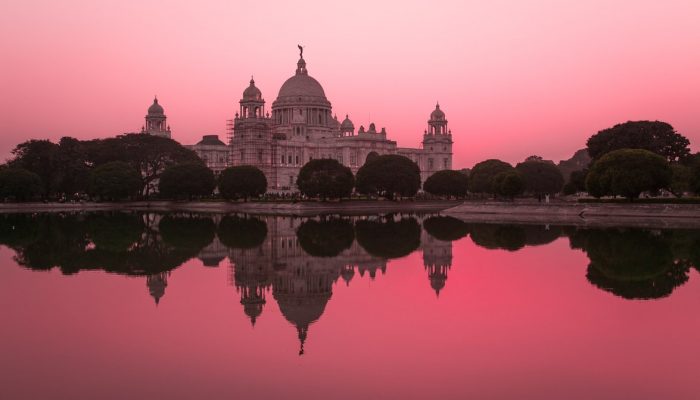 How to Apply for an HDFC MoneyBack Credit Card
Applying for an HDFC Bank Credit Card is easy and fairly straightforward. Simply fill out the application form on their website. Interested applicants should also be working or self-employed and with a minimum monthly income of Rs 18,000. Applicants should also be between the ages of 21 and 65 to apply.
The main documents required when requesting an HDFC MoneyBack credit card include: proof of address, proof of identity, proof of income, pan card, and a passport-sized photo.
After submission, the bank will analyze the credentials forwarded to them. If approved, HDFC will determine the credit card limit based on your financial status. To help you keep track of your application, simply visit their website.
How to Contact the Bank
If you would like to reach out to the bank for more information, you can find their head office at HDFC Bank Cards Division, 8 Lattice Bridge Road, Thiruvanmiyur, Chennai 600041. You can also call the bank at 1800 266 4332.
Conclusion
Make sure that you carefully consider all of the details before you decide whether or not this card is right for you. If you have doubts, you should keep exploring other credit card options.
Note: There are risks involved when applying for and using a credit card. Consult the bank's terms and conditions page for more information.