In most financial corridors, credit cards are considered to be essential aspects of the modern economy. To sustain a healthy economy, a country must have lenders, consistent and viable lenders. That's what credit cards provide the user with, consistent lending.
With that, credit cards have been in serious competition to get new users to sign up. Thankfully, the best way they know how is to provide users with bigger and better perks. With all of the choices available to you, we are going to talk about the CNCBI VISA Platinum Card; a major player in the credit card field.
With perks that range from welcome offers to Visa privileges you certainly can't deny that it is a great credit card. If you want to enjoy these said rewards, you should read on to find out more. Information about services, fees, and even eligibility can be found below.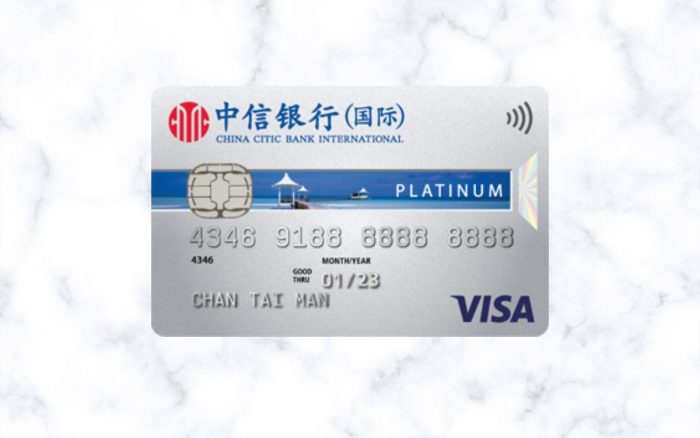 The CNCBI VISA Platinum Credit Card
One of the first features that will stand out is the cash rebates you earn. First, there's a 2% cash rebate for local dining and overseas spending. This is earned in the first year after you open the credit card. After the first you, you get to earn a 0.55% cash rebate on the same transaction.
On other days an HK$1 is earned by spending HK$180. As part of their welcome bonus, you get to earn HK$100 just for your successful application for this card. There's also an HK$400 cash rebate welcome bonus when you spend at least HK$3,000 in the first 90 days of having the card.
Eligibility And How To Apply
There is some criterion that you'll have to meet before you're approved for this card. You have to be 18-years-old, first of all, and earning at least HK$150,000 annually. Supporting documents such as HKID and a computerized payslip of your last payment will have to be provided as well.
To apply for this card, you can visit the CNCBI website and start the process for easy online application. To download the application form, you can use this link.
The bank reserves the right to either approve or deny your request. Your online application won't be processed in real-time, so be patient. However, it won't take more than a day.
Important Fees And Charges
Like most cards in the market today, this card carries its own set of fees. Some of the fees that are associated with this CNCBI VISA Platinum Credit Card are well-known in the public domain. Other fees and charges, you'll have to check with the bank first. Here are some fees associated with this particular credit card.
HK$1,200 annual principal fee
The annual interest rate is 34.49%
On late payments, you part with a late payment fee of HK$300
There are no foreign currency transaction fees
For your cash advances, you have to pay a 3.5% fee of the amount borrowed or a minimum of HK$100
If you spend over the limit of your credit, you have to pay an HK$180 fee
Bank Contact Info And Address
If you want to make contact with someone at the bank, you can use the bank's year-round 24/7 customer helpline reachable at +852 3603 2607. The banks' address is 4th Floor, Devon House, Taikoo Place, 979, Kings Road, Quarry Bay, Hong Kong.
The CNCBI VISA Platinum Credit Card: Welcome Offers
Some of the special features that stand out with this card are welcome offers that the user gets when they sign up for the card. These include the following.
A 6-month waiver on a Birdie monthly plan for their 5GB service
There's also an HK$400 cash rebate for expenditures that are HK$3,000 and above within the first 90 days of your account opening
Also, there's an HK$100 rebate when your application for the card is successful

Conclusion
With the CNCBI VISA Platinum Card, you get a card that offers great rebates on various expenditures. Your welcome offers alone, are enough to ensure that you will be happy to apply for the card. Nonetheless, this is essentially a card that is tailor-made and gift-wrapped for users who majorly dine and spend a lot on their foreign travels. However, the perks alone are enough to make up for the fees and charges that you pay for the luxury of the card.
Note: There are risks involves when applying for and using a credit card. Consult the bank's terms and conditions page for more information.