Clothes can reveal the area of the world the wearer lives in or comes from. Even in ancient times, clothing had great significance and showed a great deal about the person who wore them.
When learning about the fascinating clothing from around the globe, you will be shocked to discover the roots of the clothes you wear today. In fact, a large portion of fashion in the Western world comes from other parts of the world.
For instance, India's ornate style and adornments are often referenced in western pop culture. To learn more about fashion from around the world, continue reading this article.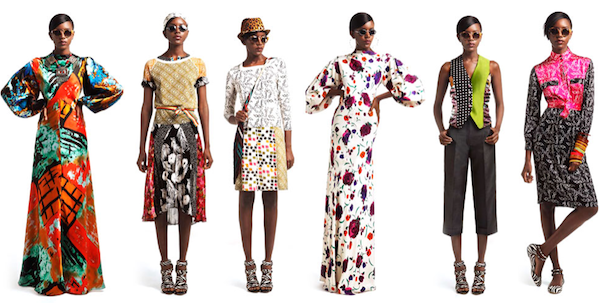 The Significance Of Fashion
Weddings and pageants feature references from years of royal and aristocratic fashion. Many western women will be shocked to find their fashionable neck scarves look very similar to the Arab world kaffiyeh worn by men.
When fashion progresses, it pulls from inspirations all over the world. These influential cultures permeate the world of style, and how clothing is worn.
Even when fashion is worn in rebellion to the modern style, people will still have to find their inspiration somewhere. Clothing and design are ways to show your individuality and imagination.
Ethnic fashion trends originate from across the globe. And, while most people think of Paris when they think of fashion, places like London and Italy can have an immense impact within the fashion world.
Though some fashions struggle to spread across the globe, textiles have a way to win coveted spots within the fashion community. Chinese textiles are regarded as a luxury and exotic textiles within Central Asia.
Japanese textiles can rival artworks, whereas African textiles are well known for their vivid patterns and colors. All of the features of fashion have big impacts on societies around the globe today. 
A Look At Trends Today
Pinterest recently published this week's Global Fashion Survey, making a break down of the country's biggest fashion trends.
Whether it's leopard print in Australia or a party jumpsuit in Argentina, at certain times, women from around the world are buying the same styles.
Let's see how different fashion trends are in different countries through how frequently they're being searched online.
United States
Block heels have seen a considerable increase of 333 percent, no doubt, due to the comfort that overcomes our love of stilettos.
Smock dresses are up 103 percent,  proving American girls have a passion for summertime for warmth. This will be two of the biggest trends of the American summer.
Germany
It's not exactly a surprise the home of  Birkenstocks saw an increase in popularity of 840 percent. If you are walking the streets of Germany this summer, you can expect to see many of these famous sandals. 
France
The little wrap dress has made a return, up a whopping 262 percent. This dress is flattering on nearly everyone, which is why it is so popular.
French girls know there is something better than a jumpsuit, with 58 percent more searches for a pant / top combination.
Japan
Wide-leg pants have been fashionable in Japan for a couple of years now, but their reign seems to be ending with just 60 percent of previous searches.
Japanese ladies realize that nothing is worse than a blister, instead preferring flat sandals (up 645 percent).
Mexico
Mexican women love to go about their days with no problems, with shirt dress searches up 500 percent. Perhaps it's called the Serena effect, but tennis shoes are up 76 percent. 
If you are traveling to Mexico, feel free to embrace this comfortable, functional style.
Argentina
Unlike the French, Argentine women are all about a jumpsuit — though they like to wear theirs at night, with party jumpsuit searches increasing by 97 percent. Therefore, remember to look the part if you will be going on in Argentina sometimes soon.
Brazil
In Brazil, flared pants are having a moment, with searches increasing by 146 percent. Go for a subtle look by channeling a bootleg flare from Alexa Chung.
In Brazil, corduroy tops, overalls, and jackets are everywhere, with searches up 200 percent.
United Kingdom
Taking indications from their proper upbringings, button-up dresses are the UK's most common dress style, up 96%.
British women display their personality through their clothes, adding to their summer wardrobe rotation a neck scarf (up 157 percent). This is a great way to add a simple accent to any outfit. 
Australia
Australian women, lovers of neutrals, are shopping for white boots, up 246 percent this season. Moreover, Australians enjoy a leopard print top to show off their wild side, which is up 110 percent in searches.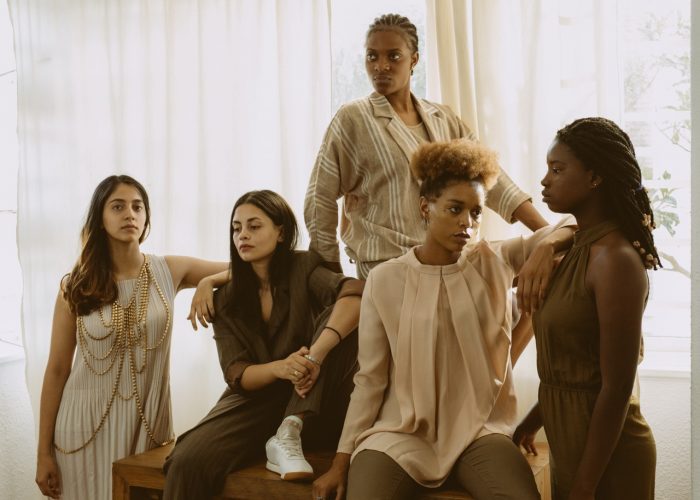 Conclusion
As more and more fashion trends are recognized around the world, they seem to develop and invade other parts of the globe as well. In the coming months, let's see how fashion trends fair through time. Click here to know more about lifestyle hacks.