The United States of America is among the richest countries in terms of natural beauty and sightseeing areas. There are millions of people from diverse cultures, religions, and tribes. A visit to America guarantees a whole host of incredible experiences.
America is a dream travel destination for many people. There are numerous cities where you can explore and create fun memories. If you are planning a trip in 2020, your destination should be America. This country is a powerhouse of fun and has everything a backpacker could want during a trip.
Planning a visit to America can be challenging since there are many cities to visit. Understanding what to expect in each city will serve you well and save you a lot of time and money. Below are the top cities you must visit in America during your trip in 2020.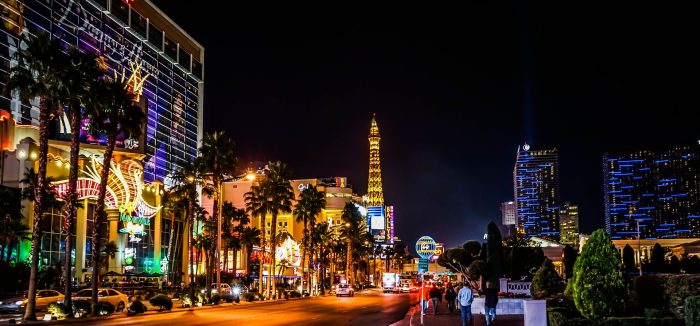 Washington DC
Washington DC is the perfect spot if you are looking for history about the American people. It encompasses world-class museums where you have an opportunity to learn about art and traditions. The museums include; Veteran Memorial, National Air and Space Museum, the National Mall, the Lincoln Memorial, and others.
There are experienced tour guides in these museums with extensive information. They will guide you during your trip. As the nation's capital, this city also houses the White House.
While in Washington DC, you must also visit Capitol Hill and the United States Capitol. Besides these areas, Washington DC has many luxurious hotels where you can enjoy great meals.
Los Angeles, California
Los Angeles is the city that encompasses the more commonly known area of Hollywood. A trip to the iconic Hollywood sign area gives you a clear view of the city. It is an attraction site for filmmakers. Therefore, it is the perfect place to take photos and create memories.
Visit Beverly Hills, where you can do many activities and have fun with your family. Disneyland is also just outside of LA, where you can spend time with your children and participate in numerous activities. Venice Beach is also the perfect spot to relax and enjoy the view.
Overall, LA provides an opportunity to do many fun things and caters to the interests and expectations of all age groups.
Las Vegas, Nevada
Las Vegas is reputed as being a lavish and wild city. There are numerous luxurious restaurants with highly trained chefs to give you a fantastic experience.
Your visit in Las Vegas provides an opportunity to go shopping in luxurious boutiques. The boutiques have all types of wear for all age groups. Las Vegas is also reputed with limitless nightlife options in different clubs with the best services. These factors contribute to Las Vegas being a top city in America.
Besides these things, Las Vegas is near the Grand Canyon that attracts millions of tourists every year.
Huston, Texas
Huston is the fourth largest city in the US. This area serves travelers with both outdoor and indoor activities. There are many museums where you can source a lot of information about the town and the local culture.
The famous space center Huston also guarantees a fulfilling experience for trailers. This city is home to many artists and renowned chefs. Therefore, be ready to eat various delicious and unique meals. This is a great city to explore a multitude of different things.
New York City, New York
The streets of New York City offer limitless excitement. There are many attractive sights to provide you with plenty of things to do. Times Square and Central Park are the perfect spots to take photos and learn more about what makes New York stand out.
The Statue of Liberty is also found near New York City. Therefore, you have an opportunity to learn about amazing architectural designs. A visit to this area will leave you and your family wanting to go back for more excitement. The Empire State Building is also a great architectural sight to see.
San Francisco, California
San Francisco is among the famous cities in the US due to its beauty. There many iconic sites, such as the Golden Gate Bridge, where you can enjoy the view of the town. The San Francisco Bay will leave you wanting to visit this city many times. Enjoy the cruise ride across the city, as well as the Fisherman's Wharf in San Francisco.
Orlando, Florida
Orlando is among the most popular cities in the US. It is a significant attraction sight for tourists. There are numerous parks where you can do many engaging activities during your trip or relax at the beach.
Visit the Walt Disney resort, Sea World, and Universal Studios to learn more about film making and have a lot of fun. Other sights in Orlando include the Kennedy Space Center, where you will have fun but also learn a lot.
Chicago, Illinois
Chicago is reputed with having art scenery, diverse cultures, and modern architectural sights. There are also many beaches where you can spend time relaxing on the shore of one of the Great Lakes. The Millennium Park is also a must-visit.
Chicago is a source of information about different cultures. You can do many activities since this is the perfect city that meets the interests of all age groups. Further, Chicago has a very prominent music scene, so maybe attend a show or two.
Miami, Florida
Miami is the most welcoming destination for travelers. There are many exotic beaches where you will have unique life experiences. Miami is a lively and vivid place with a very excentric culture. Therefore, Miami is a must-visit place, especially during vacations.
San Diego, California
San Diego is a city with iconic sights and numerous museums. Balboa Park brings out Spanish-colonial architectural designs. The beaches of San Diego are the perfect places to have a drink in the sun. You could even take surf lessons if you would like to.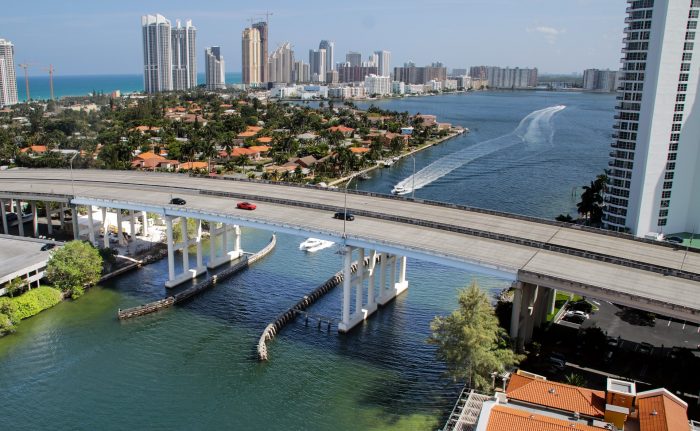 Bottom Line
The United States of America is one of the largest countries in the world. As such, there are many different cities that travelers should explore. Book a trip to these cities and explore what America has to offer.