There is always something eye-catchy about airports that have the coolest art collections. Whether you are stopping by for a cup of coffee or running to catch your next flight, these fascinating art pieces will create an unforgettable ambiance, which can trump the unspectacular sides of having jet lag or flying economy. Next time you find yourself in these airports, keep your eyes peeled for these coolest art pieces.
Miami International Airport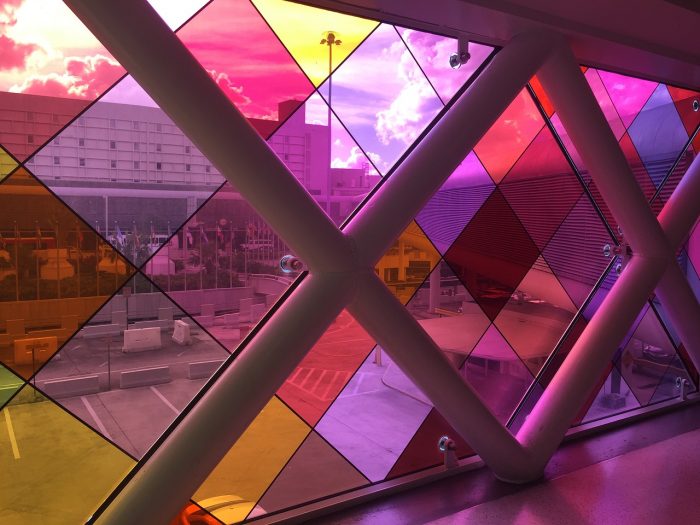 Miami International Airport is the largest U.S. gateway for the Caribbean and Latin America. No wonder its baggage claim is home to a "Ghost Palms" art piece by Norie Sato. There are lots of beautiful art collections and pieces that will catch your attention right at the entrance. Forget about the dreaded walks, these colorful installations, like Christopher Janney's light and sound installation, are such a sight to behold.
Philadelphia International Airport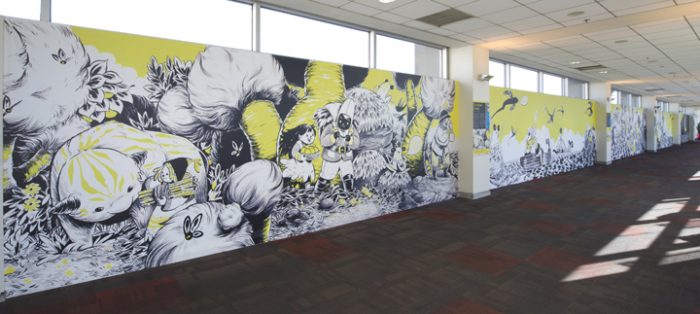 Business is always booming at the Philadelphia airport, and so is its artwork. It was initially established as an exhibition program, specifically to house rotating art pieces displayed across its seven terminals.
At the moment, there are 17 rotating sites, plus nine permanent pieces of cool art pieces that are on display. Evolving elements usually catch people's attention because of their size and colorful nature.
Salt Lake City International Airport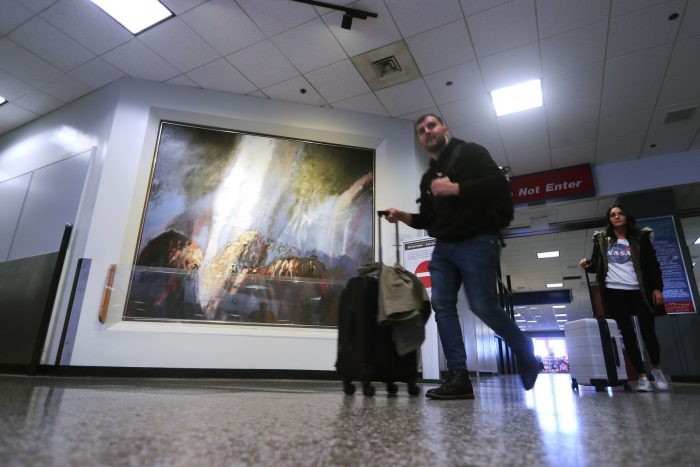 Salt Lake City International Airport has been collecting art pieces since way back in 1977. One thing that dominates this collection is the set of photographs, stunning paintings, and prints that highlight the beautiful nature of the west. It includes images like LeConte Stewart's Farmhouse and Willie Holdman's Zion Fog.
Dubai International Airport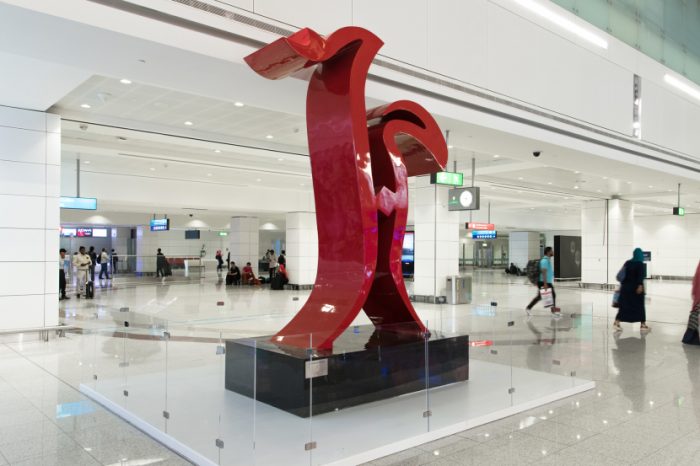 Everyone knows how stunning, beautiful, and attractive Dubai is. Now, this goes for the same with its airport. This airport receives thousands of visitors every day, and they thought it wise to welcome the guests with a view of world-class portraits, right at the center of it. As you step foot in the airport, you get a feel of what lies ahead of your visit.
Heathrow Airport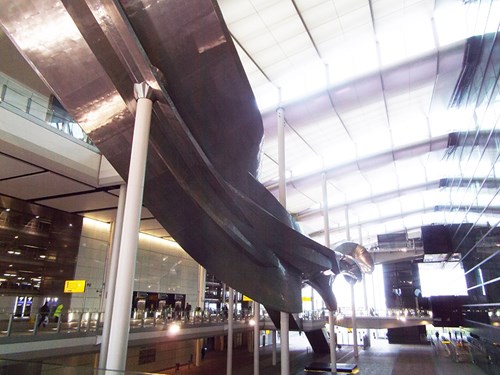 Heathrow Airport opened its T5 Gallery during the 2012 Summer Olympics, which is one of the few commercial art galleries found at the airport. This gallery displays work by both the established and emerging artists. You can only access the gallery between 8 am to 8 pm, Monday to Sunday.
Amsterdam Airport Schiphol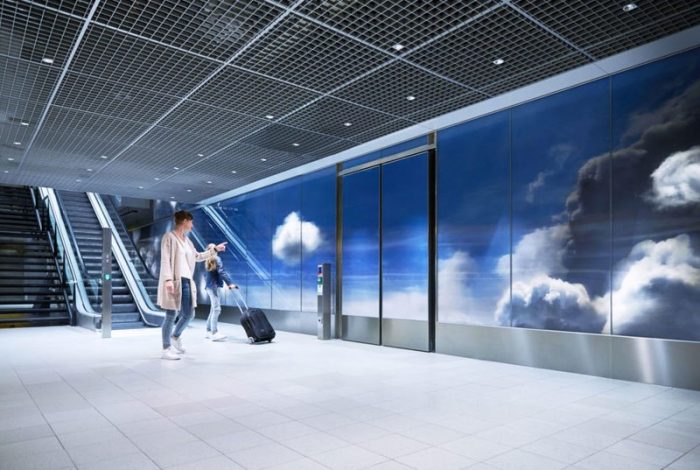 The Amsterdam airport boasts such an unforgettable collection of art pieces. These range from contemporary, to large, to sculptures, to an extensive selection of Dutch masterpieces. You can view these collections as a warm-up before you hit the rest of the city's spectacular art pieces.
Dallas/Fort Worth International Airport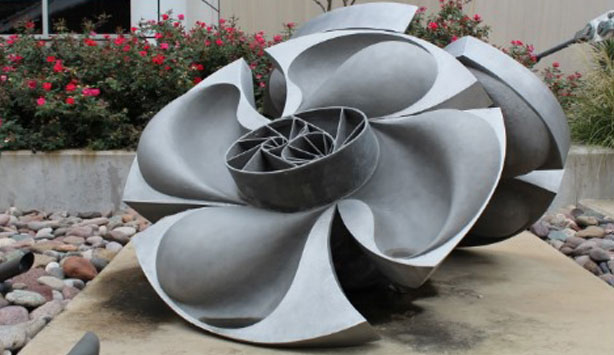 These art-heavy cities of Fort Worth and Dallas are well represented through their airport's remarkable multi-million-dollar collection. Every feature at the airport is a sight to behold, including its lounge and terminals, among others.
Conclusion
This list is far from complete, as far as we know, but we took the time to select some of the most outstanding airports with the coolest art collections. The next time you find yourself in any of these airports, pass by their art galleries to kill time and also marvel at the stunning art pieces.