Dubai is glamorous, fantastical and full of things to do, and Dubai holiday packages make it easy to get a taste of it all. The country has captivated the imagination ever since it transformed from desert to the Las Vegas of the Middle East. Although Las Vegas is mostly for adults, Dubai also has a ton of things for kids to do.
That's why a Dubai holiday package could be great if you're travelling with family and need to make everyone happy. It boasts of numerous activities designed to cater to people of all ages. Whether you are looking to explore the sights in the area, enjoy a gastronomic feast, or experience thrilling activities, it's all there.
We've looked into Dubai holiday packages for you on a variety of sites. Our editors have gathered up some of the best resources we have found. All of the information is below so you can easily figure out how to get your hands on the best Dubai holiday package out there.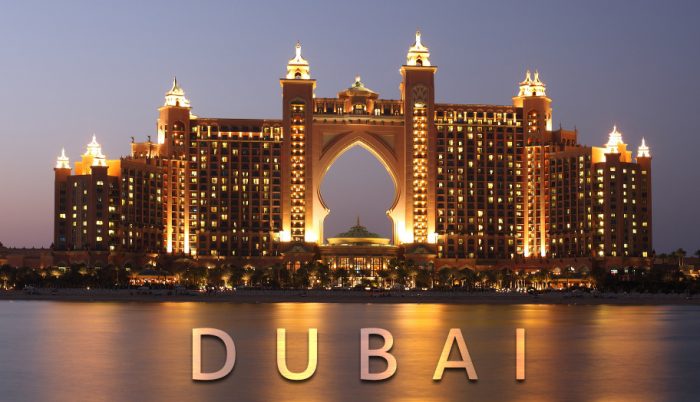 How to Find Dubai Holiday Packages
Prior to booking your Dubai holiday, you're going to have to do some serious research. Looking on a host of travel sites will help you find the best rates out there. This is also the way, you can find some of the most popular deals that fit your interests and budget. Below are some exciting Dubai holiday packages you won't want to wait to get your hands on.
Expedia
Expedia offers an all-inclusive Dubai holiday package designed to get you your money's worth. For the price of £1098.49, you can enjoy return flights from London to Dubai, and a 6-night stay in a junior suite at the JA Palm Tree Court.
The Expedia all-inclusive Dubai holiday package also comes with a ticket to the Burj Khalifa observation deck (the tallest building in the world), red dunes and camel safari, and a sightseeing tour of The Palm, Burj Al Arab, and the Marina.
STA Travel
STA Travel offers affordable Dubai packages, with their wide range of stopover selections taking centre stage. One of those center stage highlights starts from from just £94 with the STA Travel Basic Dubai Stopover package. You can click on that link to find out more details. 
With this, you can choose from 3, 4, and 5-star accommodation and transfers. You will also enjoy a tour around the most gorgeous places within the city, including the famous Downtown district, Burj Khalifa, and more.
Trail Finders
Trail Finders offers an irresistible package that allows you to see the best of Dubai. The Trail Finder Ultimate Stopover package retails for £662 per person.
For 4 days and 3 nights, you can enjoy all-inclusive accommodation at the 5-star Taj Dubai and at the Heritage Bedouin Overnight Safari.
Apart from this, you will also enjoy a tour of Dubai's iconic landmarks, an overnight stay in the desert, a chance to ride a helicopter, and access to Aquaventure Waterpark.
Holiday Pirates
If you want a super luxurious experience and have got five days to spare, you're in luck. For just £729 per person, you can stay at the 5-star Atlantis The Palm for 5 nights.
This family holiday package is perfect, as it comes with a platinum half board stay, Emirates flights, return transfers, and the best of all, access to Aquaventure Waterpark and the Lost Chambers aquarium. You can even experience underwater dining at the hotel restaurant, Ossiano.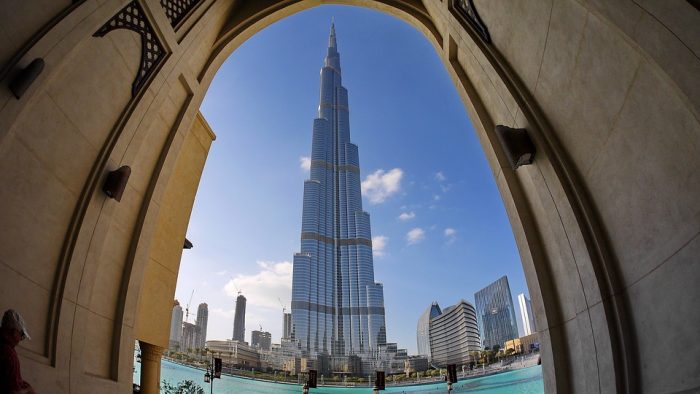 Star Tours
Enjoy a fantastic city tour around Dubai starting from £335 with the Discover Dubai package. This price includes 5 days and 4 nights accommodation in 4-star hotels, breakfast, return airport transfers, and much more.
With this offering, you can experience plenty of what the city has to offer with free entrance to the Desert Safari as well as access to the Burj Khalifa. You will also enjoy the Dhow Cruise with this deal.
Which Dubai holiday package will you choose?
Ready for a unique holiday experience in the opulent city of Dubai? Take note of these incredible Dubai holiday packages, and you will certainly have a grand time without going over your budget. Just remember to keep your eyes on the various deal sites we mentioned above so you can grab the perfect holiday on a budget.