If you need some fun in the sun then a Ryanair flight to Mallorca might be the answer. Living in the UK is awesome, but the sun hasn't realized that and only shows up once in awhile. But that's no matter if you can get a cheap flight off to a sun destination whenever you're in the mood.
We've found some amazing fares to sunny Mallorca from London and Manchester between the months of December and February. These are direct Ryanair flights that'll have you holidaying in Mallorca in under 3 hours.  Before you decide where you're going to go to get that Vitamin D, make sure you evaluate the costs associated with your trip.
Flight companies vary massively in the fees they offer as well as the perks they offer too. If you're looking for a quick getaway however, you're going to care less about the meals on board and more about your bottom line. Our editors have the details for you on a trip from London or Manchester to Mallorca on Ryanair.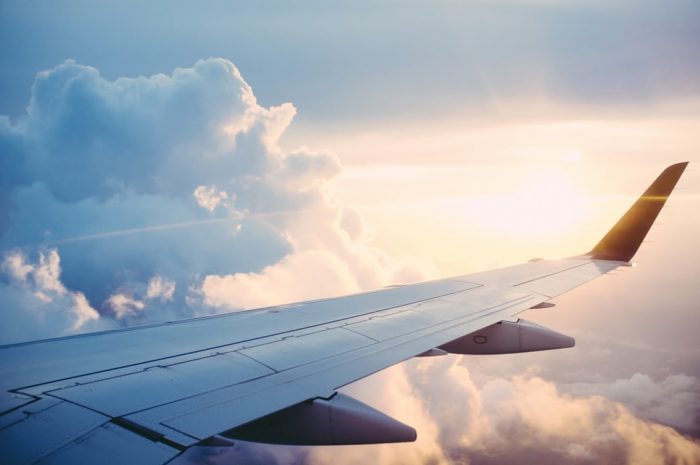 What are the Details for Ryanair Flights from London/Manchester to Mallorca?
Airline: Ryanair
From: London Stansted / Manchester
Price: £22 Return
To: Mallorca, direct
When: December 2018 – February 2019
Alliance: –
How to Find a Cheap Ryanair Flight From London/Manchester To Mallorca
From London Stansted, £22 Return
Outbound 02/02/20 – Return 09/02/20 >> https://search.jetradar.com/flights/STN0202PMI09021
If you fly from London Stansted to Palma Mallorca at 13:30pm on Saturday 2nd February 2019 and return at 17:30pm on Saturday 9th February 2019, you can get a good deal during this low season.
You can get seven relaxing nights on holiday in Mallorca. And the cost for all that sunsplashing is just £11 each way, which sounds almost ridiculous, but Ryainair is well-known for their insane bargains. From Manchester, £22 Return
Outbound 09/12/19 – Return 16/12/19 >> https://search.jetradar.com/flights/MAN0912PMI16121
If you fly from Manchester to Palma Mallorca at 06:25am on Sunday, December 9 2019 and returning at 10:30am on Sunday 16th December 2019, you'll enjoy 7 relaxing nights on holiday in Mallorca.
And once again its going to cost you just £11 each way. So you can easily say goodbye to cold weather without a giant pricetag.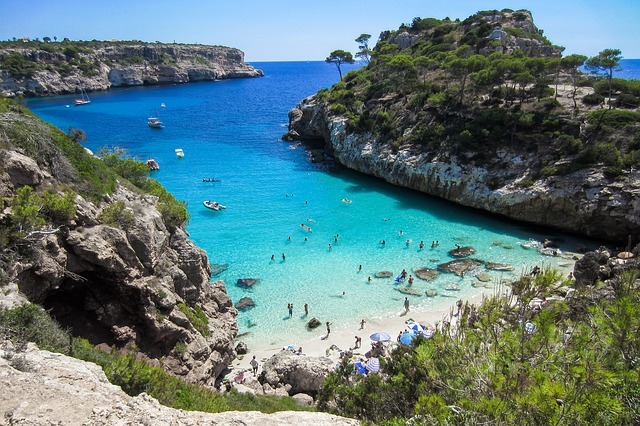 How To Book Cheap Flights To Mallorca Online
So are you convinced you absolutely need to book a spontaneous holiday to Mallorca right now? If you are, we'll show you how you can save time, money and hassle by telling you how to book your flights online right now.
All you have to do is click on this link to Jetradar and you'll be taken to their flight search engine. This flight search engine scours the internet for all the cheapest flights going right now, but these prices do change regularly so if you see a good deal, take it!
You can change the dates to better suit you, however, the flight dates listed above are the best we have found. So be aware that if you change your dates the price may increase. Once you have found your flight, simply click the 'Book' button and you'll be taken to a page where you can enter your details.
You will be asked for the following details:
Name
D.O.B
Address
Passport details
At checkout simply add your payment information, confirm that you want this amazing flight deal to Mallorca and wallah, your flight itinerary will be sent to you via email.
It's as simple as that.
How to Snap Up These Cheap Flight Deals To Mallorca
If you need a quick getaway to somewhere warmer –  ASAP –  Mallorca is a good choice.  With flights as cheap as £22 Return with Ryanair via Jetradar, you really can't go wrong.
You can book online with Jetradar quite easily online if you are ready to take off and find somewhere to warm your chilly bones.