With credit cards being so dominant in the market, you simply can't do without them, and the UOB Delight Credit Card is no exception. They are part and parcel of our day to day lives. They help us meet our daily financial obligations even when you don't have cash at hand. The buy now and pay for it later attitude is fast growing.
With that, so has the demand for credit cards. And issuers have taken note of that, bringing in more cards to the market. Not just that… there are also more impressive rewards with credit cards than there were before. This is the way issuers realized that they can bring more users to their products.
With such kinds of perks and reasonable fees, this UOB Delight is a card you'd want to have. Get to reading more about the perks offered among others here. Info on services, fees, and eligibility is well documented below.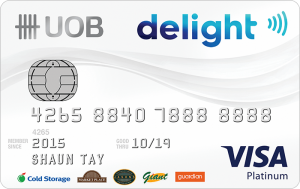 Benefits And Features Of The UOB Delight Credit Card
With this card, holders get a 3% rebate on all contactless payments. There's also a 10% discount on Giant, Guardian, on house brands. There's also an 8% or 3% rebate when you spend a minimum of S$800 per month.
When shopping, you get a 10% SMART$ rebate on over 400 participating merchants. Brands such as Ogawa, EpiCentre, Cathay Cineplexes, and AirAsia are included. The cash rebate is capped S$50 per month. There are no caps, however, on SMART$ that you can earn.
Eligibility And How To Apply For The UOB Delight Credit Card
To be eligible for this specific card, it is required of you to meet certain requirements set by the bank. Among the requirements, you have to meet are age and employment status. You have to be at least 21 years old to get the card.
You have to earn at least S$30,000 annually for Singaporeans. Foreigners, on the other hand, have to be earning at least S$40,000.
You also have to provide documents supporting the same when applying for the card. These are the documents that are required.
Copy of both sides of NRIC –principal and supplementary
A computerized copy of you last payslip
For self-employed, they have to produce the last 2 years' income tax notice
To apply for this card, you can visit the UOB website and start the process quite easily. Just click on the personal menu, then credit cards. After, choose the card you want, in this case, UOB Delight Credit Card. You can use this link to go straight to the application process.
Fees And Charges
Like most cards, this UOB Delight credit card has its own set of fees and charges associated with it. Some of these fees are well-known, while others aren't publicly advertised. Before you apply for any card, ensure you inquire more about the fees.
Here are some fees and charges associated with the UOB Delight Credit Card.
Annual principal fee is set at S$86
Supplementary annual fee is set at S$53.50
The annual interest rate of the card is set at 25.90%
Your late payment will cost you at least S$90
For foreign currency transaction, there's a 2.80% fee of the transaction
Cash advances are at a 6% fee of the borrowed amount
Overlimit will incur an S$40 fee
Bank Contact Info And Address
If you must contact someone at the bank, there's an all-year-round 24/7 customer support line reachable at +65 1800 222 2121. The bank's address is 80 Raffles Plaza, 1 UOB Plaza, Singapore 048624.
Cash Rebates Feature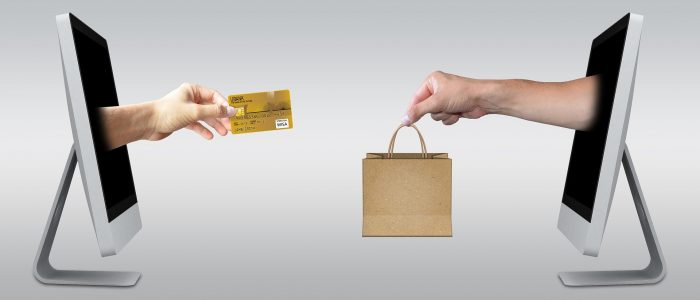 The cash rebates attached to this card are the features that stand out the most out of the plenty offered. There are rebates such as the following.
8% cash rebates at Cold Storage
10% on  house brands at Giant, Guardian and other stores
3% rebates also on all contactless payment
0.3% cashback on expenditures that are worth less than S$400
Conclusion
This card is majorly designed for average spenders who want to earn clear rewards on all their spending. With cashback rebates and points attached to the cards with an easy conversion system, no wonder this is favorite. Also, with contactless payment rewards, the young generation will certainly enjoy as they love to tap and pay on the go.
Note: There are risks involved when applying for and using a credit card. Consult the bank's terms and conditions page for more information.