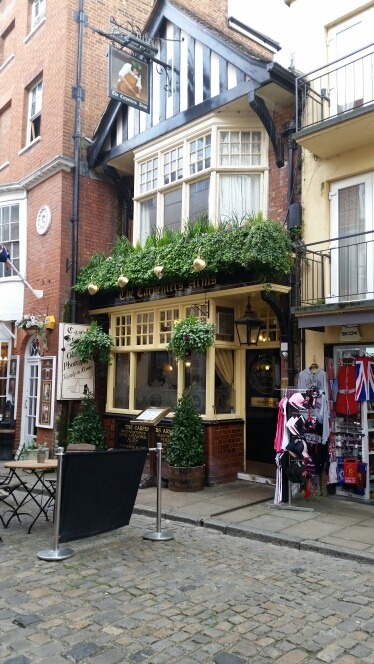 Phew, we made it to the UK! Now we have been super busy in search of a van to travel in!
During our search today we spontaneously ended up in Windsor, home to the famous Windsor Castle! I was amazed by the absolute beauty and fascinating history of the small town, located about half an hour outside of London. The streets were lined with unique and  interesting little shops, cafes and pubs, including one very tasty little fudge shop.
This photograph was taken of a pub in a little street opposite the Windsor Castle. I was drawn to quirky-ness of it's surroundings, nestled amongst small tea houses, bakeries and sweet shops in front of a beautiful old church.
Doesn't this pub just effortlessly invite you in for a lovely hot Sunday roast and pint of cider? It did me!