How To Travel The World For Less And Earn A Living Doing It
Are you wanting, craving, needing to TRAVEL MORE?
Believe it or not, you don't have to be rich or spend years on end stuck in one place working to save for your travel dreams...

There are other ways, it's probably just that nobody has ever told you so. So we will.

But first, take a look at what some of our readers have to say...
"I don't remember now how I found your blog. But it was just about week ago and after that I found out that this is the thing which will make my year and what I was looking for. Your blog, your email and articles helped me to decide that there is the way (to travel)! I can save as much as I can. I can explain what I need from life to my closest people. I can move and go away."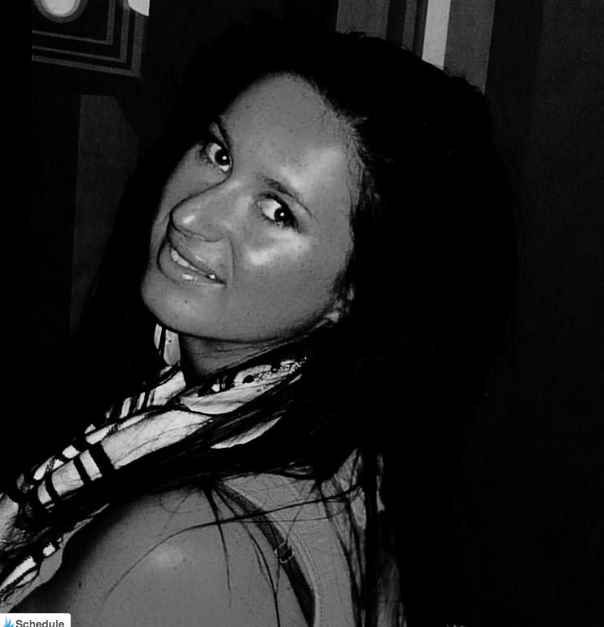 Oriana Korban
"You guys inspire me, thank you so much and I hope someday we cross somewhere in our beautiful world!"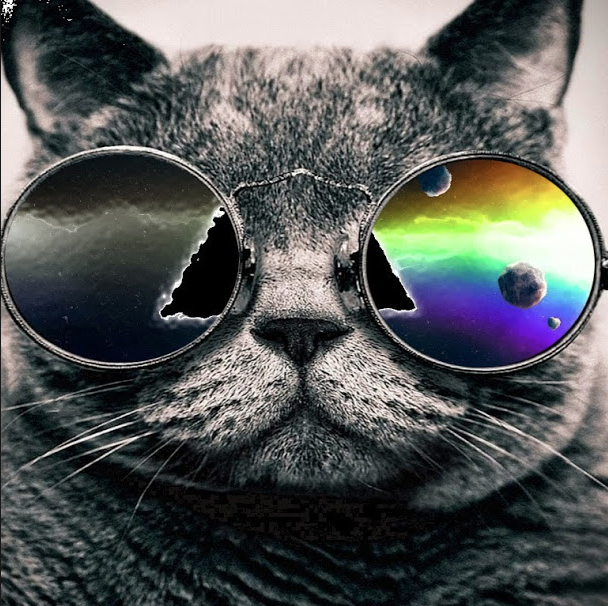 Gonçalo Vieira
"Allow me to express how I appreciate what you are doing and to tell how thankful am I for everything you have done. It has been so long since I had faith in humanity, thanks to you I think I'm restoring it."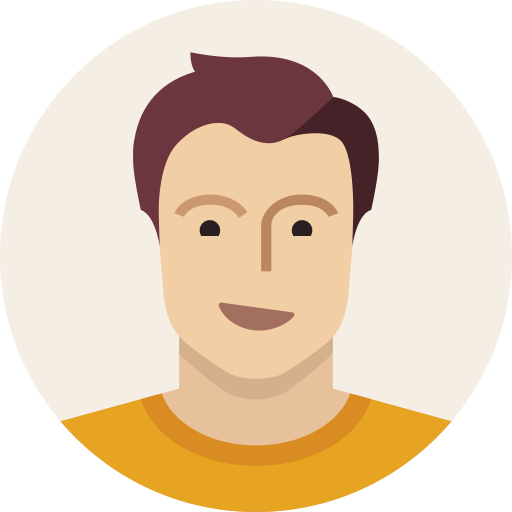 Ramy Hafez
"I am very happy to have found your blog and even more have your book and your approach about living travelling."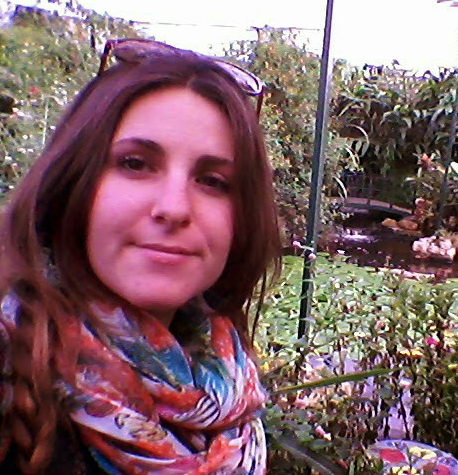 Irene Martinez
Keep reading because we're about to get nitty gritty…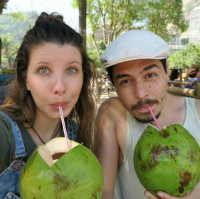 From the founders of StoryV Travel & Lifestyle:
Hannah Finch and Dan Cortazio
Here's the deal -

If you want to be able to live, travel and work around the world, what we're about to share with you will have a huge impact on your life so read it to the end…

… in fact, you'll probably be a little annoyed that nobody told you this stuff before.

You see, there are a handful of simple, easy techniques that have the ability to totally transform your life, including the amount of time you spend traveling and getting to know incredible new places and how you earn an income.

These are the exact same strategies that have allowed us to become full time travelers and travel through over 40 amazing countries between us.

The trouble is, we are all so programmed to follow the conventional, 'normal' way of living that a life of travel seems extreme or impossible to some.

Up until now, the only alternative has been to go to school, spend every penny you have on getting a degree, find a job, work until you're 65 and then, maybe, you'll have some energy left in you and enough money in your pension to start living.

And we don't know about you, but this seems backwards.

So we decided to do things the other way around.

You see, we love to travel.

We're the type of people who are always dreaming up and planning our next adventure, wherever it may be in the world. You know how it is.

The thing is, we both come from hugely different backgrounds.

Before we met, Dan had already been travelling around the world full time for 5 years, supporting this lifestyle by running an online business.

I had a monotonous 9-5 office job that I couldn't wait to quit.

So as soon as I had enough money, I booked a one way ticket to Thailand and assumed I'd return home when my money ran out.

But that day never came...

About 5 days into my trip I met Dan.

And he changed the whole course of my life.

I had no idea it was even possible to travel full time, nor did I know ANYTHING about how to earn a living doing it.

A few months later we were travelling the world together, using simple tactics to save money on flights, accommodation and food whilst earning a stable and supportive recurring monthly income.
You could say we got a little addicted to planning our next adventures. Travel is our passion, and if you've been bitten by the travel bug, you'll know exactly what it feels like to have that burning need to just go someplace foreign to you – all of the time.

People were actually a little baffled by how we were doing it without full-time jobs...

… and we'd be staying in beautiful places like this just using the resources we had and the strategies we knew worked, while everybody was assuming we were either born into really rich families or in tons of debt.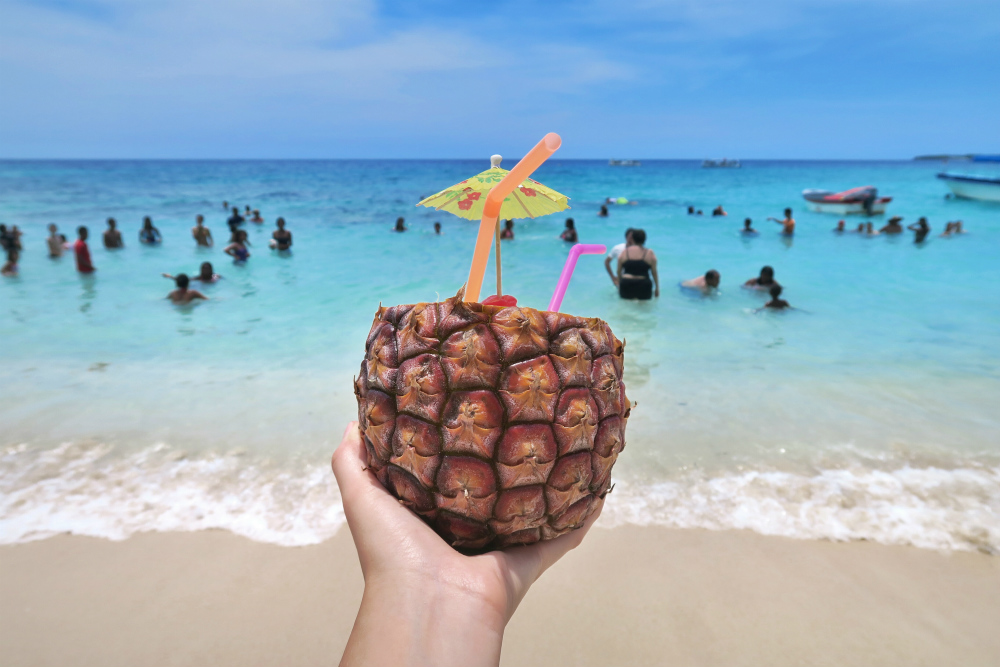 But the funny thing is...

Everywhere we've been... all the experiences we've had... we've worked for.

But the difference is, we've worked for it along the way.

If you could travel for as long as you wanted, whenever you wanted, imagine how different your life could be...

Now imagine if we were to reveal all of our strategies... everything we know... everything we have done... to spend a combined 8 years living and travelling around the world...


Introducing...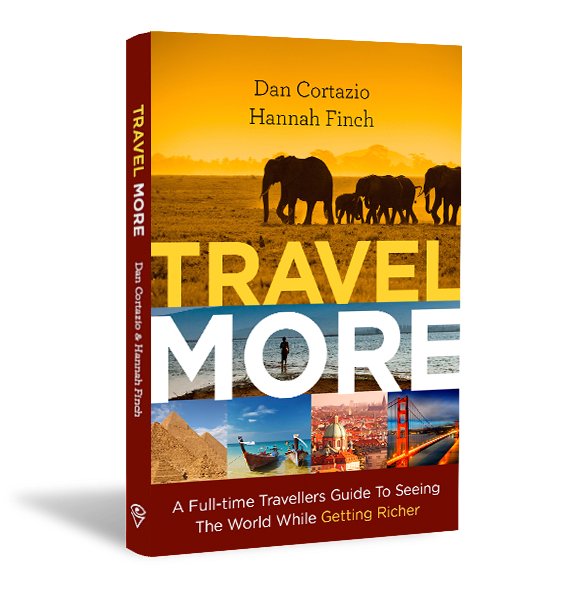 Travel More is the comprehensive guide to saving and earning money while you travel.

In this eBook we share with you the exact same strategies we use to travel and live overseas full time.

You are going to learn exactly how you can live and travel around the world for less AND earn a living doing it in just a few minutes from now.

You are going to be jumping over all the hurdles, all the mystery of not knowing where to start, and instead getting direct to the point where you understand what you need to do to support your dream lifestyle.
In This Guide To Turning Travel Into A Lifestyle You Will Learn:
Overcome Your Travel Fears
Learn how to overcome your fear of flying, solo travel, language barriers and more
Save Big On Flights & Transport
Learn our sneaky techniques for scoring the cheapest flights and free transport
Find Free/Cheap Accommodation
Learn about all the different accommodation options and how you can stay for free or on a small budget
Save Money On Food
Learn how to feed yourself well on the road without resorting to 2-minute noodles
Work/Skill Exchange
Learn how you can gain free accommodation, food and transport by exchanging your work or skills
Earn Air Miles & Save On Fees
Learn how to minimise ATM fees when using your card abroad and how to collect air miles for free travel
Earn Money With Nomad Jobs
Learn how you can find seasonal and nomad jobs and earn money while you travel abroad
Become a Digital Nomad/Earn Online
Learn our top techniques for running an online business and earning from anywhere in the world (location independent)
Expert Travel Advice
From packing techniques to budgeting strategies and safety advice, we give you our best tips from over 8 years of travel
Not only will you learn all of the above, we've also included a variety of stories and interviews from a number of other successful full time travellers to show you how possible this lifestyle really is.

Travel More will show you exactly how to break through the restricting barriers that are holding you back so you can travel at your own pace, wherever and whenever you like.

It's exciting because in just a few minutes from now, you're going to have the same knowledge that has enabled us to create a life of travel… and by putting it to use, you could be well on your way to achieving your travel dreams much sooner than you think.


Don't Just Take Our Word For It...
"What I loved about the eBook is that it brought together all this information I read everywhere about travelling into one place. It can be confusing figuring out how people actually live the nomad lives that they do, but it's covered well here. I also enjoyed the anecdotes from people you've met."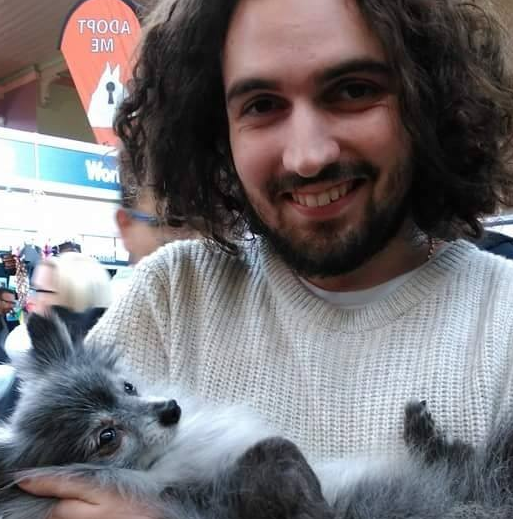 Luke Matricardi
"I just want to let you know that I'm enjoying your eBook so much, I'm already saving money for my first real solo trip."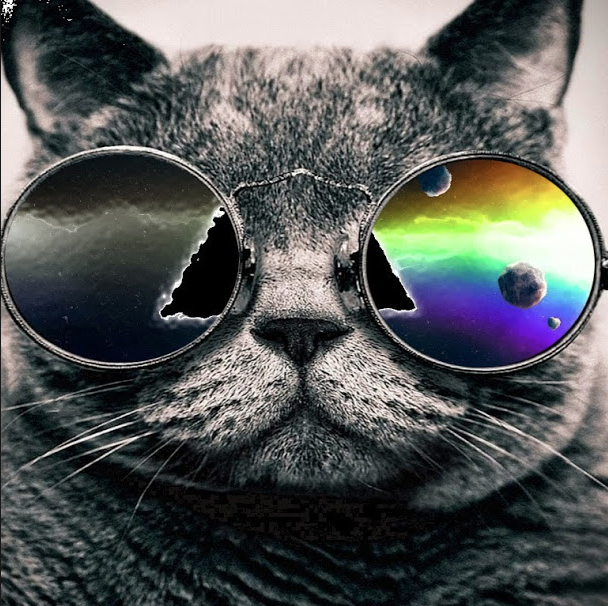 Gonçalo Vieira
But Wait! There's More…
As well as sharing with you the exact strategies you can use to save and earn money while you travel…

… we're also going to show you how to get a blog up and running in less than 10 minutes so you can start putting some of these money earning strategies to the test. We're talking about your own blog that you can start publishing on immediately…

Having a blog is almost vital if you want to earn a living online while you travel, which is a strategy we dive deeply into within the eBook.

"Ok, this is exactly what I've been looking for but how much is it?"
Great question - and the honest answer is probably not as much as you're thinking.

Before we get into the specifics of that though, we want you to know this is a 100% risk free deal.

In fact, we're so sure this is going to transform the way you think about travelling, that we're going to guarantee you will learn something new in just a few minutes from now.

AND because we generally want to help you live out your dream, you get to try it for 30 days before you decide if it's for you.

Buy it, read it, take it all in and if you don't believe it helped you in any way, we'll give your money straight back to you...

But just sayin', we've never had to do this.
So if you go ahead and order right now, you'll get lifetime access for just $7.

That's all it is - just $7 to immediately learn all the strategies that will guide you to follow your dreams and create a life full adventure and new experiences.

The moment your order is processed, you will get an immediate email where you can access the eBook and watch the online blog tutorial right away.
Hit the "Get Instant Access" button below! You'll be taken to your 100% secure order page.

The moment your order is placed, you'll receive an email in your inbox where you can download the guide and get access to the blog tutorial immediately.

By this time tomorrow, you'll know exactly what you need to do to create a life of more travel.

So go ahead, and do it now while it's right here in front of you:
Still reading?

Well aren't you in for a treat!

If you go ahead and download Travel More right now, we'll also throw in this AMAZING BONUS for you at no extra cost...

THE ONLINE BIZ SKILLS BOOT CAMP
BY VA LIFESTYLE DESIGN
This is your free upgrade to Business Class… Seriously!

Not only are you going to get our 200+ page eBook filled with advice and strategies to save and earn money while you travel…

… AND a Step by Step Video Tutorial to set up your own blog…

… You're also going to learn how to attract your very first pay-check online in this free crash course!

We are so excited to be giving this bonus to you because we know this stuff is capable of changing your life…

Here's a Taste of What You'll Be Getting...
The Online Biz Skills Boot Camp is a skill development crash course for aspiring digital nomads.

Learn how to create your freedom income as an exceptional online service provider, even if you've never worked online before.

Many digital nomads out there don't run big online businesses as entrepreneurs.

So how do they do it?

By providing services remotely or 'virtually' to people who have already built those businesses, otherwise referred to as being a freelancer, virtual assistant or online service provider.

They're paid an hourly rate or project fee in exchange for being the 'doer' person who puts the business owner's plans into action.

In this crash course Danielle Greason, founder of Greason Media, shares with you the skills you need to do just that - the right way!

The 3 training videos in this bonus series will finally have you understanding exactly how to start earning money online selling services, which is a strategy used by thousands of full time travellers and expats and a topic we cover widely within the eBook.
The Online Biz Skills Boot Camp is available right now, for free, when you download your copy of Travel More.
If you're still reading and haven't jumped on our offer yet, there's something pretty important you should know.

Right now, you're at a crossroads.

You've got two paths to choose from -

In one direction you'll close this page, probably forget you ever saw it and carry on as normal, still wishing you were in the position to travel.

OR - you can choose the other direction…

… the one where you hit that button now and jump on this opportunity while you still can.

It all depends on you making the right choice now…

… so hit the button below and grab your future (and the world!) with both hands.
Our 200+ page eBook filled with the knowledge you need to travel the world for less and earn a living doing it…
A Step-By-Step Tutorial showing you exactly how to create, host and set up your own profitable website…
BONUS access to The Online Biz Skills Boot Camp - this will teach you exactly how to attract your first pay-check online.
A free series of personal emails where we share our top travel & lifestyle tips, insights and stories
First access to upcoming webinars and courses
To your future adventures!

Hannah & Dan
Founders
StoryV.com


P.S. - Don't forget, we're covering you with a pretty amazing guarantee here - download this guide now, learn all the strategies to travel more, and if you don't think it's right for you, we don't want to keep your money, so you'll get every penny back with no questions asked…

"I really loved the book, I finished it after 1.5 days and the only thing I can think about is how do I get the hell out of here!"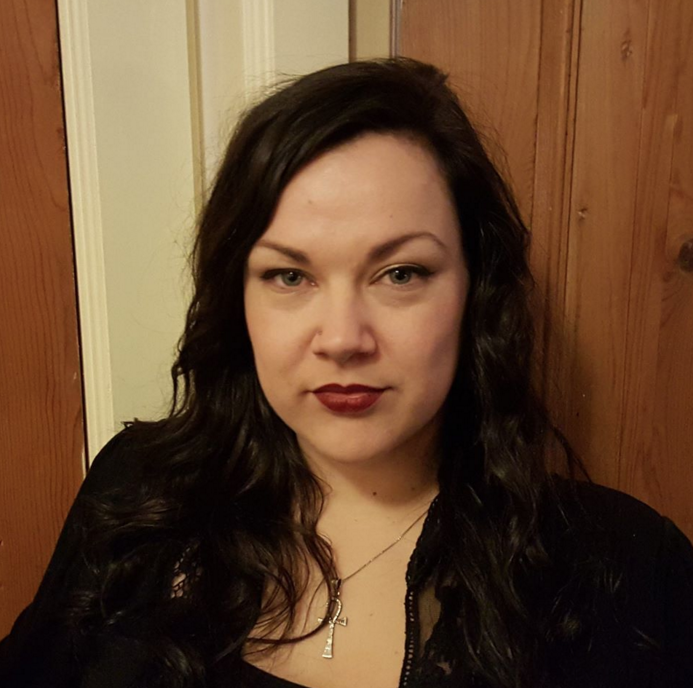 Robin Zimmermann
"I'd like to thank you for sharing such beautiful experience and information. When I'm reading it I feel that I'm living the experience with you."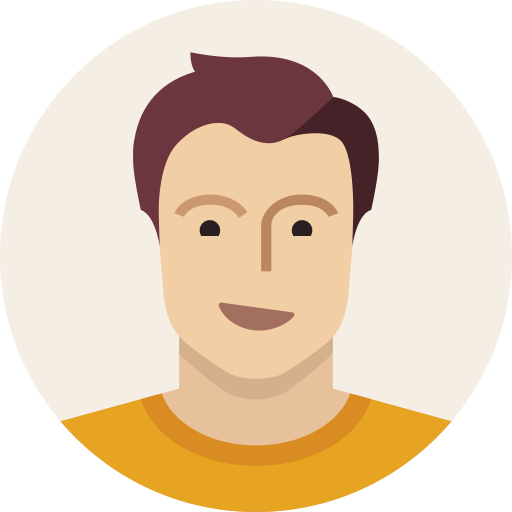 Ramy Hafez